University Alliance welcomes £100 million fund supporting investment in university research facilities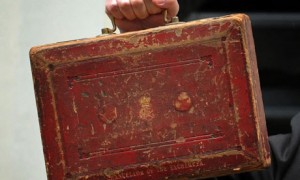 University Alliance welcomes today's Budget announcement that a £100 million fund is to be set up to support investment in major new university research facilities. The fund will allocate its first bids in 2012-13 and will attract additional co-investment from the private sector.
Libby Hackett, Director of University Alliance said:
Improving competitiveness, thinking of new and creative approaches and high-level skills have always been crucial to business success and growth. Universities are key to unlocking this hidden potential and we welcome further support to strengthen the collaborations that already exist between universities and business. Our international competitors are investing heavily in universities, so this move will certainly go someway in helping us retain our place in the global market.
Our Open Doors project highlights the experiences that businesses have with universities and the benefits these interactions have, not just to them, but to the local and national economy. Collaborations between universities and businesses are vital to the economic well-being of the UK and this initiative can help to further strengthen these partnerships.
We look forward to finding out more about the scheme and assisting the government in ensuring that the money goes to the strongest bids, wherever they might come from.