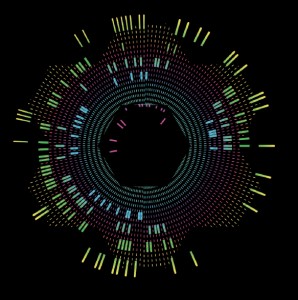 University Alliance has launched its latest publication, Problem Solved: university research answering today's challenges. The report brings together a new collection of case studies showcasing the strength and quality of the UK's diverse research base and its role in responding to global challenges and strengthening our economy and society.
Libby Hackett, Director of University Alliance, said:
"With the public increasingly concerned with Government spending and the looming comprehensive spending review, it a critical time to be recognising and raising awareness of the value of university research in the UK, in particular the application of research responding to global challenges.
"Universities, through their world-leading research, advance our knowledge and understanding of these issues and solve many of the problems that drive them: environmental change; cleaner energy; health and wellbeing; safety and security; and the digital economy.
"It is exciting to witness the power of research that universities are able to carry out with their partners. Supported by significant investment from both public and private sources, universities know that they have a responsibility to ensure that their work responds to the needs of society and the economy. Being world-leaders across different fields enables them to use science, innovation, creativity and intellectual strength to solve the big problems of the day. This is why universities play a critical role; their research touches everyone, whether they know about it or not.
"The stakes are high. Sustaining and building the UK research base must be core to any strategy for growth in the UK economy. We must also recognise that postgraduate students will be the next generation of researchers and so it is imperative that we build environments that enable them to grow. We must continue to invest in our highest performing research units right across the sector in order to secure the UK's future as a world-leader in research and innovation. It is often small steps forward in new knowledge that can make a big difference to our lives."