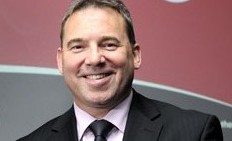 Speaking to John Morgan, at the Times Higher Education, Professor Steve West, the new chair of University Alliance, talks funding policy and standing firm.
Finding ways to finance higher education through taxation and protecting research funding beyond a small elite of universities are among the priorities for Steve West, the new chair of the University Alliance.
"I worry about extremes and extreme views…that are allowing, or potentially allowing, the sector to be polarised," said the former podiatrist and podiatric surgeon, who took over as Alliance chair at the beginning of the month.
The University Alliance is a group of 24 "business-engaged" universities with vocational heritages. These institutions are "creating the workforces of the future", with graduates in disciplines from nursing to engineering, and have a broad reach "across disciplines, professions, industry, research", Professor West said.
The group is currently at work on a "University Vision", to be announced in September, with the aim of shaping future policy.
Professor West said: "In terms of developing policy and developing funding, what can't happen and what mustn't happen is a blanket view that research can only be undertaken and can only be funded in certain institutions."
So is the Russell Group's call for further research concentration an "extreme" stance?
"We would view it as an extreme view if that meant that world-class research being undertaken in other institutions were deemed to be not fundable," said Professor West.
But he added that the "big one" in policy terms was creating a funding environment that would "allow and create growth in the sector" in terms of student numbers.
"If I'm right and we're trying to create a global knowledge economy, we need more graduates, not less graduates," he argued.
He described the new funding and loans system as unsustainable, adding that the long-term solution "has to be a combination of looking at a taxation system of some sort, and…contributions that are coming through employers".
Professor West raised the question of whether a mooted graduate tax should be applied not only to "graduates [who] are coming out", but also to those who have already been through the system.
Taxing existing graduates might be "politically impossible", he conceded, but he said there was a need to consider the worth of "mixed models where you have a tax scheme plus public funding if the economy ever recovers".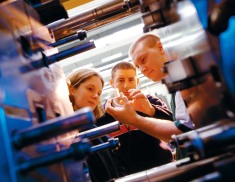 He singled out the government's core-and-margin system – where places are reallocated to cheaper providers – as an area where the Alliance had tasted lobbying success, contributing to the decision by the Department for Business, Innovation and Skills to soften the rules in 2013-14.
Is the margin policy no longer a threat? "Never say never. It's only a solution for one year," said Professor West.
For him, the issue typifies the Alliance's positive efforts to find solutions – underpinned by a willingness to stand firm.
"If we don't like something, if we think it's going to damage higher education – in particular our mission group – don't be surprised if we growl a bit," he said.
Professor West was speaking to the Times Higher Education.