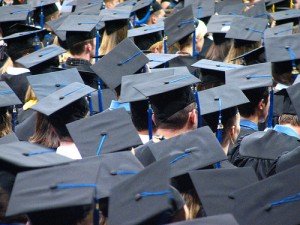 Commenting on the Organisation for Economic Co-operation and Development (OECD) 'Education at a glance' report, Libby Hackett, Chief Executive of University Alliance said:
"Today's OECD 'Education at a glance' report gives us further evidence that we need more graduates in the UK. The demand for graduates in the UK's labour market continues to be strong, even during the global recession. The average employment rate of tertiary-educated individuals in the UK increased even during the crisis while the employment rate among individuals with lower levels of education decreased by 3.3 percentage points between 2008 and 2010. We must continue to look at ways to increase the number of graduates in our economy if we are going to remain globally competitive."
"The report also demonstrates that a large part of economic growth in the UK has been driven in a big way by graduates. Graduates have made a significant contribution to growth, even during the downturn, generating an extra £55,000 by paying higher income tax and social contributions – far outweighing the public cost of their education."
Press contact – Andrew Henry, andrew@www.unialliance.ac.uk | 07833 236 629
Download the OECD Report.
About University Alliance
University Alliance is a group of 24 universities offering a distinct student experience shaped by a commitment to delivering world-class research and a culture of enterprise and innovation built on close partnerships with business, the professions and their communities.