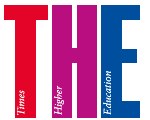 Speaking to Times Higher Education (THE) about changes to student numbers and the introduction of AAB, Steve West, chair of the University Alliance and Vice-Chancellor of the University of the West of England, warned against further deregulation of student numbers.
"You don't start introducing more change and shifts of policy until you know the impact of the previous set," he said.
Asked whether the coalition could have sought to cut student numbers to save money, Professor West said: "I don't think a government that believes in a knowledge-based economy and recognises the economy is challenged in the UK would deliberately set out to reduce the numbers of students going into universities."
Read the full article here.