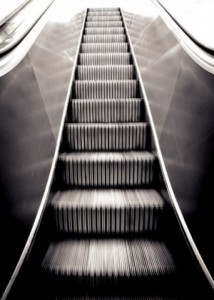 In response to the Milburn Report on social mobility and child poverty, Libby Hackett, Chief Executive of University Alliance, said:
"Ensuring that capable young people, as well as those looking to change career or gain new skills in later life, can aspire to and access education is fundamental to social mobility and crucial for economic growth. Milburn's call for an increase in the proportion of national wealth being invested in education and to the total number of students going to university is key to unlocking this potential.
"Improving social mobility is a huge focus and strength of Alliance universities. We understand that getting to university is not an end in itself. Our universities have, on average, over twice as many students from lower-income and under-represented groups compared with the rest of the sector whilst achieving some of the highest graduate prospects. Within Alliance universities there is a wealth of experience and expertise on how to best inspire, reach and support people from non-traditional HE backgrounds from initial contact through to graduation and employment.
"We are committed to working with the government to increase awareness of the value of going to university with the aim of increasing social mobility. Through our partnerships with schools, colleges and communities Alliance universities are working hard to raise aspirations, inspire people, and make options clearer."
–ends– 
Press contact – Andrew Henry, andrew@www.unialliance.ac.uk | 07833 236 629
About University Alliance
University Alliance is a group of 24 universities offering a distinct student experience shaped by a commitment to delivering world-class research and a culture of enterprise and innovation built on close partnerships with business, the professions and their communities.
www.unialliance.ac.uk