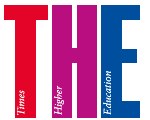 Libby Hackett comments on an article looking at possible cuts to widening participation funding.
'The transfer of £875 million in the medical education and research budgets to the Department of Health to meet spending review targets would be a "box-ticking exercise", according to Labour's shadow universities and science minister.
'And it would leave further savings of up to £500 million still required from the Department for Business, Innovation and Skills' budget, exposing widening participation funding to cuts, sector figures fear.
'Libby Hackett, chief executive of the University Alliance, said she would "strongly advise" the government not to cut widening participation and retention funding, particularly given that the coalition has "tied itself so closely to social mobility".'