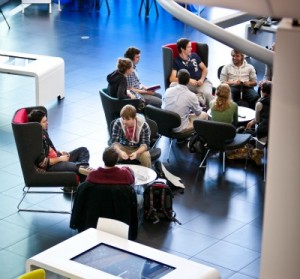 Responding to the launch of the OECD Education at a Glance 2013 report, Libby Hackett Chief Executive of University Alliance said:
"Education at a Glance 2013, the latest OECD report, provides further evidence to dispel the myth that university is no longer a smart choice for individuals. A graduate's earnings from employment are 57% higher than those of an individual with upper secondary education and a staggering 129% higher than those with below upper secondary education.
"The good news is that this positive message is getting through to students with demand for university places remaining high. However, it is important that universities do not become complacent. We need to continue to make every effort, in partnership with business and the professions, to secure employment for recent graduates.
"Investing in higher education pays off in the long run, both for individuals and society. The Spending Review this week will once again highlight how tight budgets are, but it is essential that we think creatively about how we can expand capacity in higher education. This is essential if we are to grow our economy and ensure a bright future for the next generation."