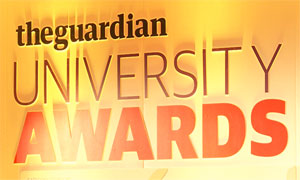 The Guardian University Awards and back and bigger for 2014.
The Guardian University Awards are back to showcase and celebrate the outstanding innovation and creativity and impact of UK universities  across the higher education sector in delivering world-class teaching, research and engagement. The awards recognise and reward working projects in universities that demonstrate innovation in the sector.
We invite entries from universities and university professionals across 14 categories. Don't miss out, for further information on the Guardian University Awards and to submit your entry, please visit theguardian.com/university-awards.