Lizze embarked on DMU's Fashion Buying course not knowing where it would lead. It didn't take long to develop the idea for Kindred Sole and she has not looked back since. Read the beginning of her story here. We caught up with Lizze, here is her story 6 months on…
---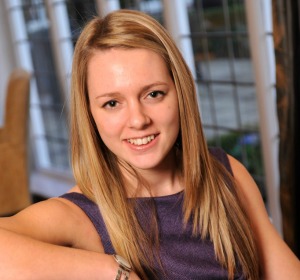 Kindred Sole has taken a step forward (excuse the pun) in the last 6 months.
Launching our first exclusive designer collection in collaboration with London based designer Julia Tuck has been fantastic.  The shoes are made in Italy and feature an innovative heel which are a statue of a man – they're a must see!
Here's an exclusive – We will be introducing the renowned British brand 'Joules' to Kindred Sole in the near future. It was great to know that such an iconic designer who is very protective of its brand was excited to work with Kindred Sole.
And it just keeps getting busier! We are super excited to be involved for the second year running with Breast Cancer Care Fashion Show, London. The event is styled by Hilary Alexander, Fashion Director of The Daily Telegraph who has handpicked Kindred Sole shoes to style the fashion show with.
This month I was named one of 100 Rising Stars & Future Leaders in Leicestershire. It was an honour to be named amongst people I have looked up to, been inspired by and networked with for over four years. I am also now a finalist for the Leicestershire Business Executive Awards in the Young Business Executive of the Year category, with the awards to be announced in November.
The journey continues…