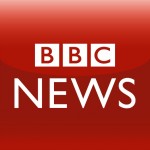 The number of places at UK universities will have to grow by at least a quarter over the next 20 years, the universities minister has warned.
David Willetts says in a paper for the Social Market Foundation, which is sponsored by University Alliance, that the number of places needs to grow from 368,000 to 460,000 to meet demand.
Universities have seen a squeeze on places in recent years, with thousands of students failing to get on courses.
The primary school place shortage could go on to hit undergraduates, he says.
The paper from the universities minister is billed as his projection of the future of higher education in the UK.
Robbins Revisited, Bigger and Better Higher Education