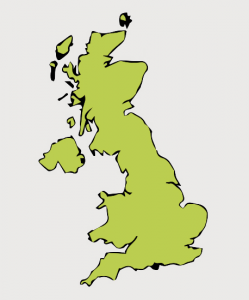 University Alliance respond to 'Trends in young participation in higher education', published by HEFCE which shows how higher education participation has changed over time and by region.
Libby Hackett, Chief Executive of University Alliance, said:
"This evidence suggests there has also been a decline in participation in areas of the country that have been hit particularly hard in current economic climate.
"High quality regional universities, such as Alliance universities, with close links with business and strong employability outcomes for their graduates, play a crucial role in revitalising local economies and providing real opportunities for communities and individuals to prosper.
"Perhaps the Government should look beyond their policy of delivering more places for just ABB+ students and consider ways that strong regional universities could have more flexibility to recruit more students from local communities and transform more lives.
"Take Teesside University as an example: the percentage in employment for all people of working age in Middlesbrough is around 55%. On some of its courses, such as engineering, Teesside University is essentially doubling the employment prospects of local students, many of whom stay in the area after graduating."
Notes to editor
Press contact: Andrew Henry, Andrew@www.unialliance.ac.uk | 0207 839 2757.
'Trends in young participation in higher education' is available on the HEFCE website www.hefce.ac.uk . The report looks at how the proportion of young people who enter HE by the age of 19 has changed over time. It uses official HE enrolment data up to the 2011/12 academic year in conjunction with information on young people accepted to HE through UCAS.
University Alliance is a non-partisan, non-political organisation working to promote, safeguard and sustain the public benefit delivered by universities together with our members.
Our members are Bournemouth University, University of Bradford, Cardiff Metropolitan University, Coventry University, De Montfort University, Glasgow Caledonian University, University of Greenwich, University of Hertfordshire, University of Huddersfield, Kingston University, University of Lincoln, Liverpool John Moores University, Manchester Metropolitan University, Northumbria University, Nottingham Trent University, Oxford Brookes University, Plymouth University, University of Portsmouth, University of Salford, Sheffield Hallam University, University of South Wales, Teesside University, University of the West of England.