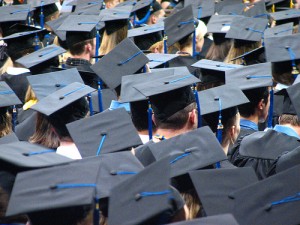 In response to UCAS's release of applicant statistics and analysis for the 2014 cycle, Libby Hackett, Chief Executive of University Alliance said:
"The Government's decision to lift the cap on ambition has been vindicated with this 4% per cent rise in applications. The growth in applications shows that despite a minority questioning the value of a degree, individuals still see it as a smart choice to ensuring their resilience and success in an increasingly competitive world.
"It is pleasing to see that the message is getting out to prospective students that a university education is free at the point of entry and that a degree is still the best option for securing employment. Graduate earnings are on average 57% higher than those who leave education at 18 and it is important that those who have the ability are given the opportunity to go.
"In an expanding system it becomes even more important that we look at the long-term sustainability. We will continue to work closely with the Government to champion the value of going to university and ensure a sustainable way of funding higher education for future generations."
Notes
Data on graduate earnings from OECD, Education at a Glance 2013 report.
University Alliance is a non-partisan, non-political organisation working to promote, safeguard and sustain the public benefit delivered by universities together with our members.
Our members are Bournemouth University, University of Bradford, Cardiff Metropolitan University, Coventry University, Glasgow Caledonian University, University of Greenwich, University of Hertfordshire, University of Huddersfield, Kingston University, University of Lincoln, Liverpool John Moores University, Manchester Metropolitan University, Northumbria University, Nottingham Trent University, Oxford Brookes University, Plymouth University, University of Portsmouth, University of Salford, Sheffield Hallam University, University of South Wales, Teesside University, University of the West of England.