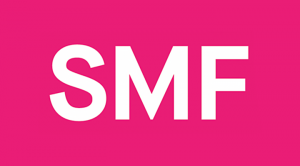 University Alliance is delighted to be co-sponsoring a Higher Education debate with Rt Hon Liam Byrne MP, the Shadow Universities Minister, at the Labour Party Conference in Manchester this year.
The Social Market Foundation event Robbins Rebooted: The Future of Higher Education will take place on Tuesday 23 September 2014, 17.30 – 19.00.
The 1963 Robbins Report paved the way for the widespread expansion of Higher Education in the UK and set out the principle that "university places should be available to all who were qualified for them by ability and attainment".
Fifty years later, the debate on Higher Education expansion is no less relevant. Do we have enough skilled graduates in our economy? Where there are gaps, how do we increase numbers at a time of constrained public finances? Is the current system of funding sustainable? And how can we raise the quality of teaching now that students are paying more?
This fringe event will explore the legacy of the Robbins Report 50 years on and what the future holds for Higher Education in the UK.
Speakers:
Rt Hon Liam Byrne MP, Shadow Universities Minister
Andy Westwood, Chief Executive, GuildHE
Professor Janet Beer, Vice-Chancellor, Oxford Brookes University
Emran Mian, Director, SMF (Chair)
other speakers TBC
This fringe event will be held in partnership with GuildHE and will take place in Manchester Town Hall. (Please see Map for directions). This event  takes place outside the conference secure zone, therefore conference accreditation will not be necessary for attendance.
RSVP conference@smf.co.uk to register your attendance.