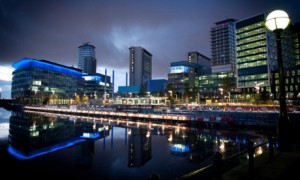 Over the past five years, since we established ourselves as a group, University Alliance has gone from strength to strength. It has united diverse and excellent universities, providing them with a collective voice and gaining a reputation as a powerful, constructive and positive group in the UK and abroad, not only for our universities but also for UK higher education in general.
Alliance universities are recognised for delivering world-leading applied research with impact; offering excellent employment prospects to students through close links with employers and leading courses which are highly relevant to the demands of living and working in a modern, global economy; and for our massive economic and social contributions within our cities and regions. The capacity of these universities to adapt to – often drive – major change whilst staying true to their roots and purpose as the UK's major global creative, technical and professional universities is a mark of their unique and important position in the UK higher education sector.
But there is significant change taking place across the sector as the new HE 'market' beds in – we are already seeing changes in student behaviour and choices and institutions' strategies. And it is not only the higher education environment changing; the very manner in which policy and decisions are made is shifting radically.
Universities need to start focussing more of their collective energy on helping to set the rules of the market
We see this as less of a problem and more a valuable opportunity we should grasp with both hands. If the UK HE sector is going to be successful in maintaining its world-leading credentials we are going to have to see greater collaboration in all sorts of areas. It is within this changing environment that I believe universities need to start focussing more of their collective energy on helping to set the rules of the market – including the global market – rather than on competing for a diminishing pot of domestic public investment. The value of representative groups such as University Alliance in future is more likely to be measured through collective market positions or value propositions than solely by behind-the-scenes lobbying. The University Alliance explored how the future might look in its Uni_Vision work. I believe we are already seeing elements of the stretch scenarios we explored emerging. [1]
It is these questions we are exploring as we undertake our search for a new chief executive. It is imperative that University Alliance moves into a new phase that will see us building not only our place at the higher education and research policy tables but also, and more significantly, our market position as a group of leading global universities for science, technology, design, business and the professions. I believe this could have a profound impact on the future success of UK higher education as it becomes increasingly global in its focus.
Build a strong voice and future for UK universities
Many of our institutions have grown from technology and the arts, health, creatives, business, law and engineering traditions. Everywhere else in the world our type of institutions are part of a highly prized and valued group of well-regarded universities that collaborate and network with industry, the professions and academe.  The Australian Technology Network of universities, who we are partnered with, sits prominently alongside and collaborating with the Group of 8 (the Australian Russell Group equivalent) as a positive alternative choice to the more traditional university. In the States, there is the Association of Independent Technological Universities, with whom we are also working, a prestigious group of technological universities such as MIT or CalTech. In the Subcontinent, we can find the Indian Institutes of Technology with similar pictures seen in European and Scandinavian countries.
The coming months, together with the University Alliance team and the new Chief Executive, we will be considering these questions and how we can help build a strong voice and future for UK universities. We want to be creative and ambitious in setting out a bold and challenging vision for the next five years and ensure University Alliance is not just recognised as a strong, leading voice but also an aspirational brand proposition  for a group of outstanding, forward-thinking, creative and connected universities that offer an excellent and relevant choice to a diverse global population: an alternative, credible, high-quality 'first choice' higher education where we transform the lives of people we educate and collaborate with.
[1] In 2012, our university_vision project developed a set of four scenarios to challenge the concept of what universities are for and the shape that they will take in 2025 and beyond. Further background on the outcomes of this project can be found here.