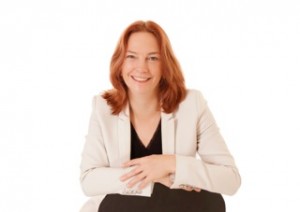 I can't remember a time when I didn't find the idea of university inspirational.  Cambridge, the home of my nearest university in the days before the 1992 Education Act, was the shining, celestial, continuing city.  And I wanted to go there.  It promised excitement and opportunity. It never occurred to me that because I was, in the jargon, from a non-traditional background, it might not be possible.  So I applied, was offered a place and it has changed my life.
I am therefore delighted – viscerally – to have a job promoting the value of universities.  In particular, I am proud to work for the universities represented by University Alliance.
This is because my idea of what a university is for has expanded.  The opportunity for individual fulfilment and advancement, which attracted me to Cambridge, will always be important.  But good universities do much more than this.  They help whole cities and regions – and, collectively, countries – find their place in the world.
Alliance universities are particularly rooted in their regions.  Many were established, as schools of engineering and design, around the time of the industrial revolution to respond to the needs of the new industries.  As the populations of cities grew, they trained people for professions (health, teaching, education) to support the new communities.  Increasingly, they are part of local economic leadership.  Most Alliance universities are on the board of their local LEP or participate in sub-panels.  They set the strategy and are instrumental in bringing it to life.  For example, the Greater Lincolnshire LEP identified engineering as a priority sector and the University of Lincoln collaborated with Siemens to build a new Engineering School.  It has generated over £2 million of research projects, retained over 1,000 jobs in the UK and led to a further expansion of Siemens' business in the UK.
Alliance Universities have a proud history.  But now, more than ever, is our time.  All the major parties, and just about everyone else, recognizes that the UK's best chance of success in the 21st century is as a knowledge economy with growth balanced across sectors and regions.   Alliance universities' research is focused on the real problems facing industry, the professions and the public sector – most of it is done with or for someone.  This means that for a relatively small share of overall public funding, we attract additional resource from the EU, business and foundations like the Wellcome Trust and the Bill and Melinda Gates Foundation.  Our courses are designed and delivered with business so that students are ready for real jobs on graduation.  Unsurprisingly, we have very high rates of post-study employment.  And, through extensive outreach, Alliance universities inspire students from a wide-range of backgrounds to study and succeed  – which is essential if the UK is to have the numbers of educated and skilled people it needs.
We have so much to be proud of.  As Chief Executive of University Alliance, I want to make sure that everyone knows how fundamental we are to the UK's continuing success, that policy makers hear what we have to say and, through constructive discussion and evidence-based argument, understand how to help us help them.
This engagement with government is important.  But the tides of higher education policy are particularly changeable and the increased marketization of higher education means that government funding is an ever-smaller raft. This provides an opportunity – and a need – to do more.  The universities we represent are characterized by their strength in collaboration and innovation.  University Alliance will work with our members, and with partners that share our core values and beliefs, to share ideas and resources and find new ways, practically and efficiently, to do the things we do well even better.