University of Huddersfield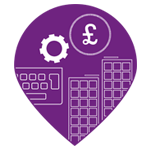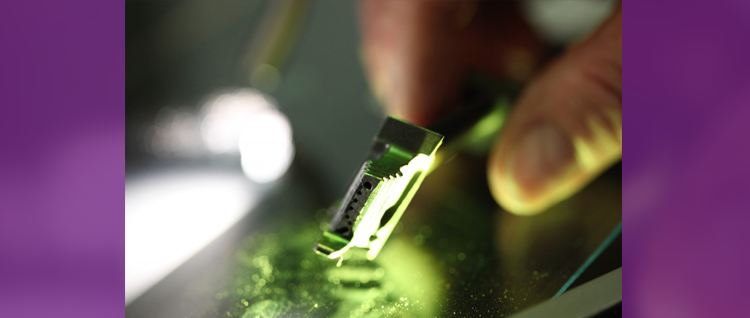 An advanced new software tool called SURFSTAND, developed by researchers at the University of Huddersfield with international partners, is improving the quality of nanoscale technology and has informed international standards for quality and compliance.
A manufactured product's surface micro-structure affects its performance, quality and service life. Although a surface may appear flat and smooth to the naked eye, measurement and characterisation can reveal a complex structure. This is often the result of the manufacturing process. When these products are being used in high-precision and nanoscale technology, accurate measurement of surface textures is vital to ensuring the highest quality.
The SURFSTAND software, developed by researchers at the Centre for Precision Technologies (CPT) at the University of Huddersfield, uses analytical mathematics to accurately measure surface textures.
Through an EU Framework project, researchers at the CPT collaborated with industrial partners, including VW, Volvo, SKF, DePuy, J&J and Ametek Taylor Hobson to characterise surface roughness. The collaboration drove through understanding of how surfaces functioned in different areas such as engine emissions (VW), sheet steel pressing (Volvo) and implant quality control (DePuy).
A demonstration version of the SURFSTAND software was given to each partner to encourage knowledge exchange. Following this, the world-leading UK-based company Ametek Taylor Hobson, which specialises in the manufacture and supply of advanced measurement systems to major industrial sectors, set up a licensing agreement with the university to exploit an updated, enhanced version of the software within the company's products. This led to increased sales for the company and to becoming one of the leading metrology instrument suppliers to the manufacturing sector in China, with double-digit growth in sales year on year.
CPT's researchers were also drafted onto International Organization for Standardization (ISO) committees to inform international standards. Their expertise led to nine new ISO standards and contributed to 14 others. These standards influence manufacturing in aerospace, automotive engineering, microelectronics and bio-implant production.   All companies that are ISO-compliant now measure surfaces using the results of the SURFSTAND project. For example, the National Physical Laboratory (NPL) implemented the SURFSTAND results into its instrumentation. With it they have developed online software tools (in the form of its SoftGauges) that allow end-users to check the correctness of the surface metrology software provided by instrument vendors.
As a result of its research excellence and strong reputation, CPT was named one of the new EPSRC Centres for Innovative Manufacturing. Supported by £8m in funding, this identifies CPT as a national centre of excellence and innovation in advanced metrology. Business Secretary Vince Cable officially opened the Centre in October 2011, remarking it would "ensure Britain stays ahead of the game in precision technology".
---