University of Portsmouth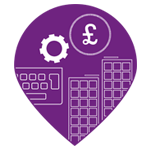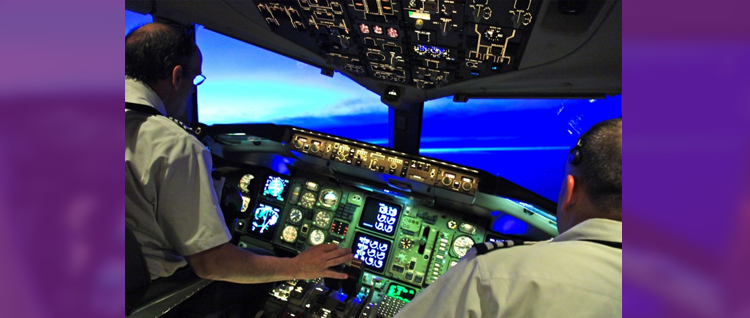 A University of Portsmouth team has revolutionised how flight data from aircraft flight recorders is analysed. Replacing a manual flight-by-flight analytical system, Portsmouth's work means data can now be analysed automatically by artificial intelligence (AI), saving significant man-hours. As a result a UK-based SME has been able to expand its business in the UK and also enter the dynamic Northern American market.
In 2012, there were 31 million commercial flights involving 15,000 aircraft and more than 230 major airlines worldwide. International rules stipulate that all aircraft over 27 tonnes must undertake flight data monitoring while UK law requires each plane to carry a flight data recorder (FDR). These recorders collect raw data from sensors for analysis. In the UK, this must be analysed annually to detect flight errors happening outside accepted safety parameters. However, manual analysis, as well as being time consuming, expensive and requiring complex technical skills, is prone to human errors.
University of Portsmouth researchers set up two Knowledge Transfer Partnerships (which later attracted Engineering and Physical Sciences Research Council funding) with Flight Data Services (FDS) Ltd to enhance flight safety by introducing improved data processing techniques.
Initially they created an intelligent search engine that could extract pertinent information from the FDR. They discovered that when the 'search' looked at multiple parameters at once, it was better at identifying abnormalities (faults) than if it was only looking at individual issues in isolation. They built on this to deliver multi-phase searches. Their work led to an automatic system to check the flight data recorder system for errors – including sensors and their connections – and a method to detect and rank the impact of abnormalities during the most dangerous aspects of flights – descent and landing.
These techniques have helped FDS Ltd to secure prestigious contracts in the US, including with NASA. They have also moved into offering a complete service for clients from checking sensing and recording systems through to evaluating pilot performance. This is giving the company an advantage in the global market. As a result FDS Ltd has expanded operations at their Fareham HQ where they increased staff from six to 36, and set up an American subsidiary in Phoenix, Arizona.
It is not just the aerospace industry that has benefited from the team's research and techniques – as demonstrated by a separate Knowledge Transfer Partnership with Stork (part of Unilever). Stork is one of the largest dairy machine manufacturers in the world, providing 75 per cent of the dairy machines used within the EU.
Machine failure costs the company approximately £250,000 per day as supermarkets impose penalty clauses for lost production. Portsmouth's techniques were used to predict faults within dairy machines that could lead to failure, generating savings of £240,000,000 for Stork's customers. This led to a new £1.2m Technology Strategy Board (now InnovateUK) award to a consortium headed by the researchers to integrate the company's operational management systems with the data analysis system developed from the collaboration.
Image credit: Turning at altitude by Kent Wien
---