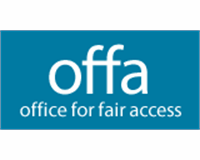 University Alliance welcomes the publication of OFFA's annual monitoring of access agreements which revealed that English universities and colleges are on course to meet over 80 per cent of the targets set within their 2013/14 Access Agreements.
Maddalaine Ansell, Chief Executive of University Alliance, said:
"Supporting people from non-traditional backgrounds to access and succeed in higher education is a particular strength of our universities.  Our intake of students from lower socio-economic groups is higher than the sector average. OFFA's figures demonstrate that beyond access we are helping these students acquire the education and broader skills they need to place them firmly on the path to success.
"We are making a huge contribution to social mobility in the UK – transforming lives and supporting the economy.  The government and sector must continue to support the many and not just the few to succeed."
Full details of the outcomes from 2013-14 access agreement monitoring are available in OFFA publication 2014/04, Outcomes of access agreement monitoring for 2013-14.