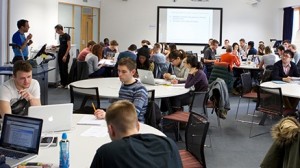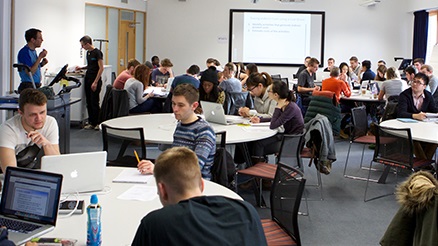 Maddalaine Ansell, Chief Executive of University Alliance, welcomed the Student Funding Panel's final recommendations on how the student funding system in England could be improved.
She said:
"The UK needs a higher education system offering high quality teaching and learning to everyone with the ability and aspiration to go to university.
"The UK needs more graduates with the high-level skills that boost productivity and promote the nation's competitiveness.
"We can only achieve this by lifting the cap from student number controls and putting the funding system on a sustainable footing."
Notes to Editors
University Alliance is committed to providing the high quality teaching that is critical to creating the world's future leaders and problem solvers.   We excel in preparing students for a career in industry and the professions – or to start their own company.
We teach 20% of the UK's undergraduates and 14% post-graduates. Nearly 40% of our students come from lower socio-economic backgrounds (NS-SEC 4-7).
We focus on professional and practice-orientated courses – 25% of all undergraduates on courses for the professions are at our universities.  We are crucial for the supply of nurses, teachers and engineers. Most of our courses are co-designed and co-delivered with employers – nearly 40% of our courses are accredited by Professional, Statutory and Regulatory Bodies.
Because of this, some of our courses are recognised as being the best in the UK – for example, animation at Bournemouth University, Marine Biology at Plymouth University and Fashion at Kingston University. 43% of sandwich courses are offered by Alliance universities. Over a third of these lead to permanent employment with the employer who offered the placement. Some of our members aspire to offer every student who wants one a work placement as part of their course. Many of our students go on to work in the industry or profession their course has prepared them for. For example, 90% of UWE and Huddersfield engineering students go on to work in engineering.
 31% of successful graduate start-ups (those surviving 3+ years) come from Alliance graduates.
The Student Funding panel is an independent panel – established last year by Universities UK – was set up to analyse the impact of the reforms to funding for undergraduate students in England introduced in 2012–13, identify any major issues, and assess the options for reforming the system in the future.