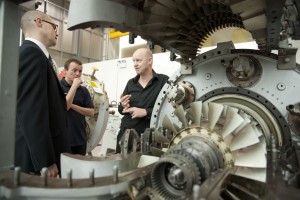 Ahead of the Comprehensive Spending Review this autumn, University Alliance has set out key priorities for the Government to deliver a strong higher education sector and secure Britain's ability to compete in a dynamic and fast changing world.
Skills
Numbers. More graduates are needed to keep pace with growing demand for higher skills. The cap on student numbers must remain off.
Access. Student Opportunity Funding enables universities to attract and support disadvantaged students. Maintaining the fund will boost both social mobility and the supply of skills.
Teaching excellence. The new Teaching Excellence Framework must recognise differences between higher education providers, encourage innovation and incentivise universities to share good practice. It should be introduced in phases and recognise institutions with the most diverse intakes.
Flexible learning. The funding system should incentivise – not stifle – universities, colleges and businesses working in partnership to offer flexible learning.
Immigration. Overseas students must be taken out of the net migration target to ensure UK students benefit from an international environment and to maintain the strength of higher education as a major export industry.
Research
Investment. Research funding boosts UK growth and productivity and attracts high levels of inward investment. Government must invest at competitive levels through the dual support system.
Research excellence. Because competition drives quality, research funding for universities should continue to be allocated "wherever excellence is found".
Collaboration. Funding bodies must reward collaborative and interdisciplinary research. Collaboration not only fosters innovation but guards against duplication and inefficiency.
Knowledge exchange. National knowledge exchange schemes improve the innovation capacity of businesses through investment in human capital. Funding could be streamlined for national and regional objectives – but support must be retained.
Science and innovation. The Government's science and innovation audits need to capture the wide range of university-business partnerships. This must include activities with small- and medium-sized enterprises.
Return to the Comprehensive Spending Review page to read our submission and evidence.