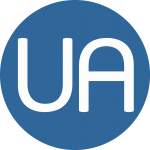 Read our written evidence submitted to the BIS Commons Select Committee Inquiry assessing quality in higher education. Click on our logo to download the PDF.
We recommend:
Quality Assessment (QA) and the Teaching Excellence Framework (TEF) should be integrated into a single system.
TEF should not by itself be used to determine whether universities can charge undergraduates more for their tuition. The proposed link with tuition fees should be introduced for well-established universities passing a new risk-based QA threshold.
Any future QA system should continue to separate the role of assuring quality from the role of funder and lead regulator.
The principles of provider self-evaluation, peer review and quality enhancement should be embedded in any new QA and TEF framework.