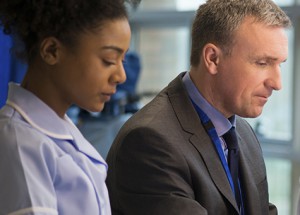 The NHS in England is going through major organisational and structural change. Estimated future funding cuts mean the organisation needs to deliver a quality service by upskilling its workforce, building on the strengths of its existing leaders and making sure emerging leaders have the skills they need.
The NHS Leadership Academy was formed within the NHS to deliver outstanding leadership across all health professions, by providing people with the skills and confidence to make positive changes to their services.
It enlisted Hay Group – a global management consulting firm – and The Open University Business School (OUBS) to design and deliver the largest part of its staff development offering; a fully accredited 12-month national programme for both clinical and non-clinical staff preparing to step into their first leadership role. Titled 'The Mary Seacole Programme – Leading Care I', the programme is named after the Jamaican British woman who battled discrimination to become a pioneer of modern nursing.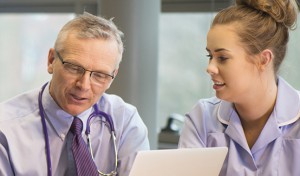 It took just eight months from confirmation of the partnership to when the first cohort of learners joined the programme – a very quick turnaround for developing an initiative of this scale and complexity. The OUBS worked closely with the NHS Leadership Academy to understand its requirements and then led on the scope and design. It also consulted with a wide range of stakeholders – including healthcare and patient advisors, subject matter experts, healthcare providers and potential participants – to make sure the course content was set in the right context for the NHS and that appropriate learning outcomes were developed to maximise the programme's organisational impact.
The programme blends OU-developed online learning with face-to-face training. Tutorials are delivered by a team of academics from the NHS Leadership Academy, Hay Group and the OUBS, who provide subject matter experts and are also specialists in supporting learning to combine study with work priorities. Face-to-face sessions are delivered regionally, providing opportunities for participants to network and share their experiences and best-practices with people from different organisations and professions.
The first cohort of 1,500 participants started in November 2013. Since then, over 3,500 have studied the course, which aims to take 12,000 employees through the programme in the next four years.