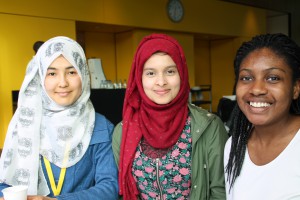 Oxford Brookes University offers Year 12 students across Oxfordshire the opportunity to get an insight into university life and study with the 18-month long Brookes Engage programme.
The programme has been developed for students who come from backgrounds which are under-represented in higher education. Designed to support pupils to make a successful transition into university or further education, Brookes Engage provides them with experiences that develop skills and attributes beneficial both in the world of study and employment.
Students can choose from a range of subjects to study throughout the programme including: Business Faculty (including Business Management, Marketing, Accounting, Economics, Information Management and Hospitality); Computer Technology; Education (Teaching and non-teaching pathways); Healthcare (Nursing, Midwifery, Physiotherapy); History; Mathematics; Social Sciences (Politics, International Relations, Criminology, Sociology, Social Geography, Social Policy, Anthropology); and Sport and Nutrition.
Participants take part in a range of activities over the course of the programme during monthly workshops, engaging with academic staff, students and local employers, as well as taking part in cultural and educational trips.  In addition to the monthly sessions, participants will undertake an independent academic assignment with the support of a university tutor, attend a week-long summer school, and receive one-to-one mentoring from an Oxford Brookes student.
If graduates of the programme choose to study at Oxford Brookes, they will qualify to apply for the Brookes Community scholarship of £1,000 in their first year.  At the end of the programme, participants should feel confident in making the next step in their education career, be that in work or at university.  The programme is completely free of charge to participants and bursaries for travel are available.