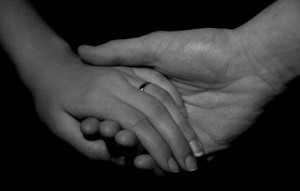 An Emotional Resilience (ER) programme launched recently at the University of the West of England (UWE Bristol) that is helping students to develop 'mental wealth' is going from strength to strength.
Students are being trained in helping others to deal with ER skills through what is known as a peer assisted learning (PAL) scheme organised by the Wellbeing Service in the Student Services Department.
With at least one in four adults between the age of 18 and 25 presenting with acute anxiety or mental health issues at some point during this period in life this is a critical issue for young people.
Developing coping strategies when faced with difficulty are part of growing up but at UWE Bristol students are supporting each other.
Glyn Williams, Senior Wellbeing Advisor, said, "We have trained our own student ER PAL facilitators who are delivering peer to peer workshops across all our campuses. Mental wealth is about acknowledging that, like all wealth, it fluctuates up and down and at times we need some skills to help us when our Mental Wealth is low. The workshop enables students to pass on these skills on to other students so that they can become the kind of person they want to by building up an armoury of resilience skills and confidence.
"Resilience is about learning how to pick yourself up again when something goes wrong."
Pippa Richards is in her third year at UWE Bristol studying Psychology and she would like to become a counsellor at some point in the future. Pippa is acutely aware of emotional resilience issues and is involved in the PAL student scheme as an emotional resilience leader as well as working on a Student Society Mental Health campaign using mindfulness activities.
"My work with the PAL scheme led me to become involved in in the emotional resilience programme where I attended training in presentation, confidence and planning to become a PAL leader. The areas I focus on with groups of student include mindfulness activities but also meditation, strategies to calm the inner critic and discussion groups about social networks.
"A good example of an activity where we try to squash the inner critic is by detaching people from negative statements. Someone might say 'I'm not smart enough' and so we ask them to detach by changing it to 'You're not smart enough' then to dispute this externalised statement, for example 'I got 70 per cent on that piece of coursework'.  Combating the inner critic is a powerful tool when learned to help people enjoy life more and helps self belief."
UWE Bristol also recently saw the self-help app for anxiety (SAM) rise to the top 100 Health and Fitness Apps in 85 countries and received thousands of positive reviews.