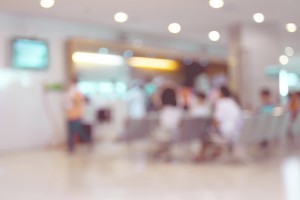 Wound management is a key component of patient care in many common chronic conditions such as diabetes and circulatory disorders. One specific challenge is the debridement (removal of dead tissues) of chronic wounds, and finding the most effective treatment in each individual case.
BioMonde is a small pharmaceutical company who has developed a medical biotherapy using the larvae of the green bottle fly as an effective method of debridement. When introduced into chronic infected and necrotic wounds, larvae facilitate the removal of dead tissue.  However, a barrier to the use of this therapy is in encouraging clinicians to become confident and competent in using this approach.
The company set up a Knowledge Transfer Partnership with the University of South Wales to develop a bespoke, online academy of wound management called the Larval Academy.
The content and platform were designed to meet the learner's needs in each market and can be adapted for medical legislation in different countries.
Through The Larval Academy, the promotion of larval wound healing products was improved and BioMonde gained capacity to better address and respond to its new and existing customers' needs.
This innovative digital instructional learning system, also allowed Biomonde to provide high quality training modules professionally accredited by appropriate UK CPD awarding bodies and to monitor the quality of the learning material delivered.
Well established in the UK and Germany, BioMonde had ambitions to secure and grow sales within these markets. It also aimed to expand sales geographically within both Europe and North America across a two-year time frame. The partnership also helped the company strengthen its commercial activity in several countries.