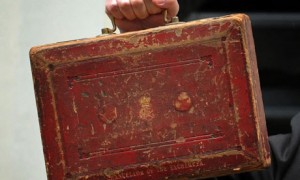 Responding to the 2016 Budget, University Alliance Chief Executive Maddalaine Ansell said:
"Our universities – as leaders in their cities and regions – are key partners in the devolution agenda.
"Today's devolution deals will see our institutions doing even more to drive growth: supporting innovation, educating the workforce of tomorrow and working collaboratively to make services – like health – more responsive to local needs.  The first science and innovation audits provide an opportunity to recognise and build on strengths across the country, so it is essential that this process genuinely captures the diversity of research and innovation excellence in every region.
"Support for lifelong learning is essential if we are serious about boosting productivity and creating opportunity for all. We were therefore pleased to see today's announcement on doctoral loans.  It is important that we support flexible and part time study. The extension of master's loans eligibility is a good first step and we look forward to working with the government on its wider review.  This could provide a context for exploring the idea of loan accounts for lifelong learning, given the potential for new technology to provide robust safeguards and accessibility."
ENDS