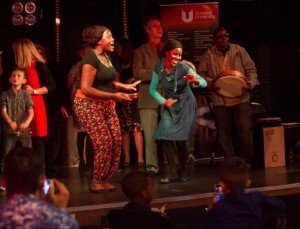 Teesside University has been working with asylum and refugee communities as part of its continued commitment to encourage under-represented groups to progress in education.
Middlesbrough, where the University is based, has the second-biggest community of refugees and asylum seekers in the UK outside of London, including groups from Sudan, Sri Lanka, Nigeria and the Congo.
As part of its aim to widen participation, Teesside University has been steadily building relationships with refugee and asylum seeker groups and the professionals who support them – such as the Regional Refugee Forum, Methodist Asylum Project, Justice First.
The university's work has highlighted the hope of many of these individuals to contribute to society and for their own children to be educated and successful. They found that many refugees and asylum seekers they were working with were highly skilled, and who hoped to enhance their skills through the UK education system.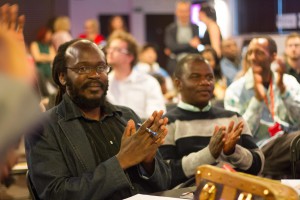 The university also offered support to those in schools, colleges and without entry level qualifications. However many of these individuals see the UK education system as intimidating and inaccessible, and as a result, the university has endeavoured to build relationships that are not simply one-way, to prevent further isolation.
For example, the asylum seekers and refugees they've been working with were looking for opportunities to learn and practice their English skills while needing encouragement and inclusion and often support in the form of help with childcare.  This provided an opportunity for the University's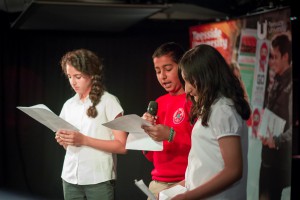 students to engage with people from diverse backgrounds including, trainee CELTA teachers, who are studying to teach English as a second language. They were able to help asylum seekers learn English and build their own skills.
The work is all part of a wider initiative at the university, which includes other programmes such as Ten Words to engage University staff in learning about new languages and cultures through informal language sessions to learn ten words and phrases, and support for community events such as the popular Taste of Africa.
A pilot 'guests at lectures' project has also enabled some refugees and asylum seekers to attend lectures in their own professional fields, while a group of refugees and asylum seekers now work with nursing students to discuss cultural barriers.