Manchester Metropolitan University is a key driver of the regional and national economy by helping to support small and large businesses with the knowledge and expertise they need to succeed.
Situated in the heart of the new Northern Powerhouse hub, the University plays a central role in the transfer of skills to the city's thriving enterprise sector to nurture growth, job creation and innovation.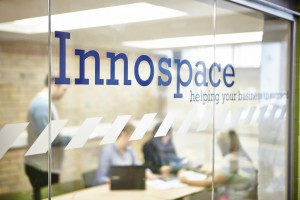 Manchester Met's Centre for Enterprise supports the region's small and medium-sized businesses with mentors, training and guidance. The Centre is dedicated to working with SMEs and putting its knowledge to work to encourage growth and leadership. Since its inception in 2001, it has worked with almost 2,300 SMEs across the North West of England.
Through programmes such as the current Greater Manchester High Growth Network, Cheshire and Warrington Business Growth Programme, and Smart Cheshire, the Centre has laid the foundation for long-term growth in small businesses and social enterprises.
In the past five years, more than 250 businesses have taken part in the Goldman Sachs 10,000 Small Businesses programme. Its impact has produced impressive results: 10% – 25% average increase above prior growth rates; 90% of businesses employ more people year-on-year; 88% of businesses have increased their turnover year-on-year; and 16 have been nominated for national awards. While 83 of the small businesses that first participated have shown a net turnover increase of more than £50 million and creation of more than 380 net new jobs. In addition, 207 completed the Knowledge Action Network ERDF Programme and 117 completed the LEAD programme. The combined funding won for these exceeded £10 million.
Larger businesses are also benefitting. Employers such as HMRC, Tesco, JD Sports, McDonald's and ASDA George participate in the University's workplace-relevant continuing professional development training, foundation degrees and postgraduate programmes. The tailored training and degree programmes are helping to create an agile workforce ready to respond to the demands of the ever-evolving economy. For example, Manchester Met currently validates HMRC's graduate entry programme for tax professionals and also provides a masters programme for senior policy officials; the executive education programmes for McDonald's offer foundation degrees to store managers and for the company's franchisees; and Tesco's managers learn through bespoke management programmes.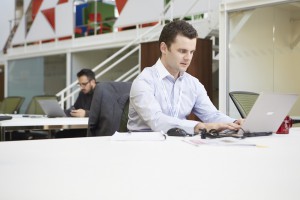 For those at the start of their business journey, start-up incubation unit Innospace gives support to entrepreneurs with low-cost facilities and on-demand mentoring to help get their companies off the ground. More than 100 start-up businesses can benefit at any one time from the flexible working space in the city centre campus and more than 370 tenants have passed through its doors since it began in 2007.