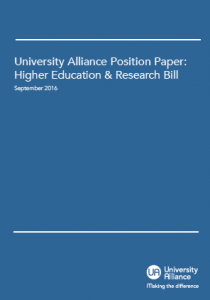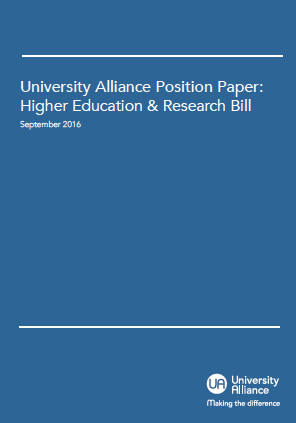 Our University Alliance position paper on the Higher Education & Research Bill has been published ahead of the House of Commons Bill Committee taking evidence this week.
Professor Quintin McKellar CBE, Vice-Chancellor of the University of Hertfordshire and University Alliance's regulatory lead will give evidence to the committee on Tuesday 6 September representing UA.
Read the position paper here or click on the image.