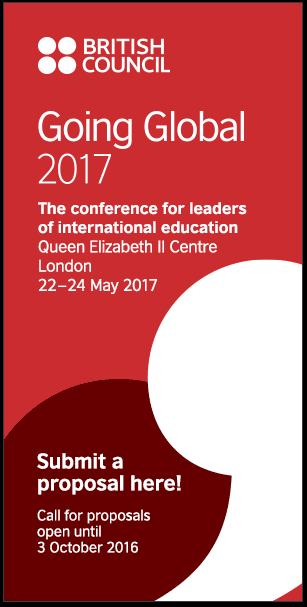 University Alliance is a reciprocal partner for the British Council's Going Global Summit 2017, taking place on 22-24 May in London.
A call for proposals at the annual two and a half day conference has now opened – for further information on the event and how to apply, follow this link. The deadline for speaker proposals is Monday 3 October, and Friday 3 February for poster proposals.
The event – with the theme of Global Cities: connecting talent, driving change – will focus on how universities support city economies, connecting people to opportunities and addressing global challenges. Bringing together higher education leaders from across the globe, it will examine this in the context of four lenses: research and innovation; talent development and flows; societies and communities and leadership.
At this year's event, held in Cape Town, UA Chief Executive Maddalaine Ansell and Prof Malcolm Press, Vice-Chancellor of Manchester Metropolitan University took part in a panel session on the leadership role of universities in cities and regions – a podcast of the session is online here.