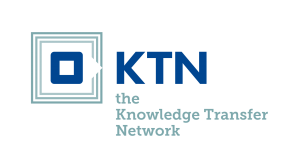 On the first anniversary of launching its Doctoral Training Alliance (DTA) programme, University Alliance is teaming up with the Knowledge Transfer Network (KTN) on a major new collaboration to provide work placements.
The announcement comes as University Alliance launches its second DTA in Energy in October 2016, connecting students and staff from 12 Alliance institutions, and building on the success of the initial Applied Biosciences for Health programme.
DTA Energy focuses on producing doctoral graduates equipped with the skills and experience to tackle the global challenge of ensuring future security and sustainability of energy supplies and the management of energy demand.
Whether the communities of the future are mega-cities, urban, rural or remote, the infrastructure that supports them – including housing, manufacturing, transport and services – will rely on an energy generation and distribution network that is stable, secure, and resilient to climate change and terrorism. This network will need to be sustainable in both environmental and financial terms, integrate with more intelligent systems, and be developed alongside more effective policies to manage usage.
DTA Energy is a multidisciplinary network from social scientists to engineers, providing an enhanced learning environment. It will produce global energy citizens with deep subject knowledge rooted in a real-world context, and the ability to work with a range of partners to provide the complex responses needed to solve energy management challenges.
A key development of the new DTA programme is the link with KTN, the UK's innovation network, providing PhD students with the opportunity to undertake a three-month industrial placement in a Small or Medium Enterprise (SME). Whilst students gain valuable skills and experience, small businesses stand to benefit from research expertise. It is estimated that there are over 800,000 SMEs active in the technical, scientific and utilities market.
The DTA was launched in October 2015 by University Alliance to produce independent, highly-employable researchers with expertise and skills in strategically-important research areas. The first DTA in Applied Biosciences for Health is now taking on its second cohort of PhD students. Work is also underway to roll out further DTA programmes. The DTA stands out from similar initiatives like Doctoral Training Centres and Partnerships due to the large number of university partners and its national reach.
Key to the DTA's success is the focus on industry relevance, building on a proud tradition. Alliance universities have been working with businesses for over a century, co-designing courses with employers and working collaboratively to provide research solutions to industrial and social challenges. The DTA is the latest innovation to ensure Alliance graduates are ready to meet the needs of the future.
Professor Paul Harrison, DTA National Director and Pro Vice-Chancellor for Research and Innovation at Sheffield Hallam University, said:
"Alliance universities originally came together to develop the DTA in response to industry needs and to increase the number of doctoral graduates equipped with the skills employers want. This new partnership with the KTN, alongside the launch of our new DTA Energy programme, demonstrates that collaboration not only works, but can have far-reaching impact with the programme expanding and going from strength to strength.
"Students, employers and industry partners all stand to benefit from the DTA. We provide a single gateway for business into the largest research partnership within the UK higher education sector."
Chris Bagley, Head of Infrastructure, Knowledge Transfer Network said:
"KTN is delighted to be working with Alliance Universities to promote and support the DTA. The strong focus on industrial needs provides an excellent route through which businesses, from large to micro, can access cutting edge research tailored to their requirements.
The collaborations developed between students and industry partners through the DTA projects will foster precisely the understanding, skills and competitive advantage essential for business and world-class research."
ENDS
Notes to editors:
The DTA was set up in response to industry needs and to promote the UK's economic growth and productivity.
KTN is the UK's Innovation Network, established by Innovate UK to build better links between science, creativity and business.
Read Professor Harrison's blog on the DTA and collaboration.