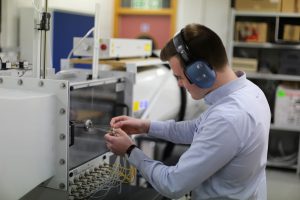 Responding to the Building the Industrial Strategy Green Paper, University Alliance Chief Executive Maddalaine Ansell said:
"Alliance universities stand ready to deliver this industrial strategy. As providers of excellent technical and professional education, we deliver the high-level skills emerging sectors need.  As hubs for innovation, we support thousands of firms to solve technical problems and develop new ideas.  As anchor institutions, embedded in our local economies, we provide the local leadership needed to tackle regional imbalances.
"The new initiatives trailed by the Green Paper will work best where they build on existing strengths. This is particularly the case with additional support for high-quality technical education.  This needs to work in tandem with technical and professional degrees, degree apprenticeships and the delivery of the Skills Plan."
Notes to editors:
University Alliance published a position paper, Universities: Delivery partners for industrial strategy in November 2016.
The Government's Building the Industrial Strategy Green Paper can be read here.