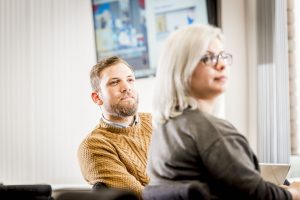 Creating more flexible learning opportunities to suit diverse student needs
CU Coventry – formerly known as Coventry University College – opened in 2012 to offer an alternative to the traditional full-time university experience. Focusing on professional and vocational higher education for school and college leavers as well as those who are already in work, the offer is built around allowing students flexibility to study at a pace which suits them.
Courses are created in partnership with professional bodies to certify that they are industry-relevant and to ensure students leave with the skills and experiences necessary to further their careers. Each course is built from sets of 30 credit six-week modules which, unlike most universities, are taught one at a time rather than simultaneously and with assessments done at the end of the six weeks. Since there are no co-requisites or pre-requisites, each module is independent of any other enabling multiple entry points across the calendar year. Each year is also equivalent to an award (first year being an HNC, second year an HND, etc). This not only allows students to spread their progression across a period of time which suits them but it also means each module is eligible for student loan funding as the 30 credits is equivalent to 25% of an award. It also allows students to enter the course at a time that suits them as the College is able to offer six entry points across the year.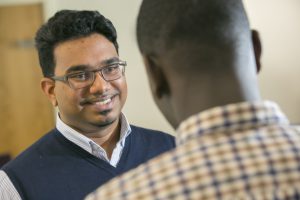 Structuring awards around modules allows students to study part-time or take modules as and when it suits them. It also allows students to complete their degree in two years through an accelerated programme (although this requires students to take out a £9,000 tuition fee loan for the two-year course rather than the £5,846 per year for the standard full time CU Coventry course).
The model has proved very popular and over the past six years, CU Coventry has been able to expand. It now has around 2,000 full-time and 500 part-time students and boasts a 93% retention rate. Despite this success, there have been a number of barriers which have hindered the College's progress. The funding regime limits how flexible the College is able to be. For example, students who start in January and who are not already on the accelerated degree programme are unable to complete additional modules once they have reached the 120 credit limit as they are not allowed to draw down additional loan funding. Instead they have to wait until January before they can resume their studies. Greater flexibility in the funding system would remedy this.