Recently, students on our Doctoral Training Alliance (DTA) programme travelled from their home institutions across the UK to London.
The DTA Energy researchers headed to the Energy Institute, before touring the King's Cross Energy Centre and local combined heat and power plant, where they learned about energy efficient solutions to supplying electricity, hot water and heating through a site-wide distribution network in the area.
Meanwhile, students on the DTA Applied Biosciences for Health programme spent the day at the Wellcome Trust, and were taken on a guided tour of the Wellcome Collection located in Euston, London. There, they saw several exhibitions exploring the connection between medicine, life and art in the past, present and future. The students also visited the world-renowned Wellcome Library, containing 750,000 books, journals and a range of other resources available to anyone interested in understanding medicine and its role in society.
Access to places like the Kings Cross Energy Centre and the Wellcome Trust benefit our students, who had another purpose for being in the city – to open doors on new ways of research collaboration through the programme's annual Cohort Building Workshops.
Our universities' collective research power is our strength. Thousands of academics invest hours at their institutions carrying out pioneering research with real-world impact and pushing at the boundaries of knowledge. But how can we connect our academic community so that their research has greater impact in the real world, and leads to a greater understanding of the work taking part in our universities by the wider public and industries?
The DTA is a fully-funded postgraduate programme, bringing together research students at Alliance universities across the UK. As the largest multi-partner and only nationwide training initiative of its kind, DTA students benefit from their combined research strength and industry-focused ethos, improving the quality of their work and employment opportunities.
And key to the success of the DTA is building a sense of community among the research students taking part in the programme. One of the ways we undertake this challenge is through cohort building workshops.
It was only a few short months ago that the DTA's new class of first-year Energy and Applied Biosciences for Health research students met at Autumn School to decide on joint projects that they would be working together on all year. These projects aim to facilitate further collaboration in the research community, and broaden the reach of their work with industries and the public.
In March, these projects gathered momentum as the cohorts met up again in London for two days of workshops. They would use the time to set objectives and timescales, ahead of presenting their projects at the DTA Energy and Applied Biosciences for Health Summer Schools. The workshop also provided an opportunity for the students to share knowledge and receive feedback on their ideas.
Projects included:
DTA Energy:
Bulletin board: a blog for research students to share papers and information on deadlines, conferences, and sectoral events. Visit the blog here.
DTA ambassador: connecting students, scientists and energy experts through social media and presentations at universities.
Energy images: publicising energy related issues through Instagram.
Research tools: a shared resource that identifies a set of common research tools for DTA students.
DTA Applied Biosciences for Health:
Health & wellbeing journal club: translating scientific journals into layman's terms and sharing them online. View the journal club here.
Journal review blog: a peer review website to provide an informative resource on ideas and protocols.
Public engagement: raising the profile of the DTA through biosciences related activity targeted at institutional and nationwide events.
Skills & specialist inventory: an audit of the specialist skills, equipment and other assets used by students, supervisors and research groups, with support provided by Daniela Duca, Product Manager, JISC.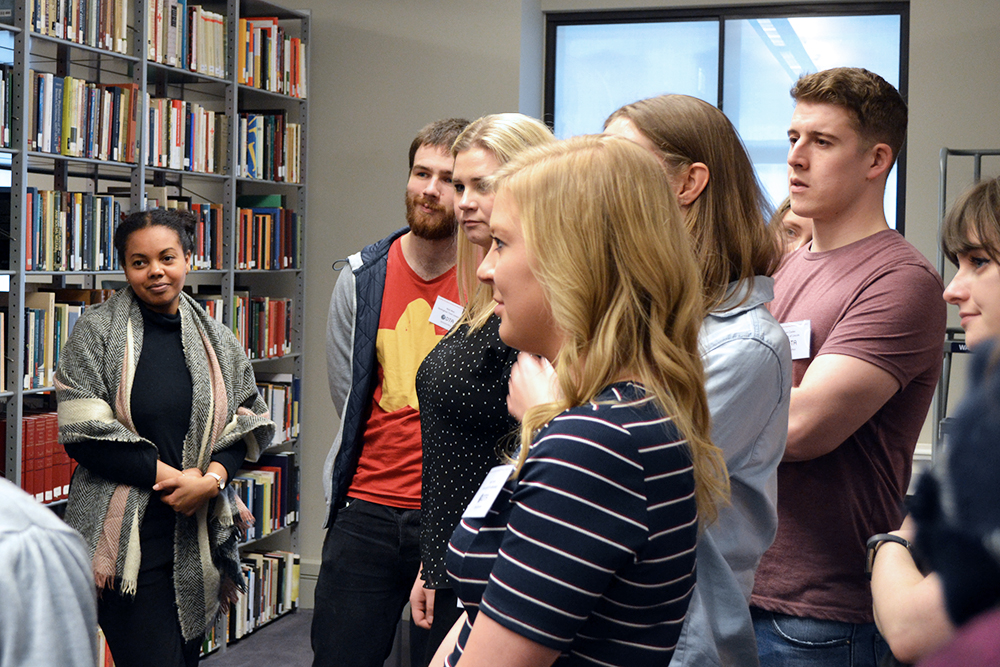 The students' projects are providing new approaches to research collaboration by using online tools and social media to share knowledge across academic institutions. By notifying DTA students of events and conferences at their individual universities, students have increased access to a range of learning opportunities to expand the scope of their research.
The projects also extend the reach of the work taking place at DTA universities by collectively documenting their research activity on social media platforms. This provides an accessible way for the wider public to engage with PhD study, as well as increasing industry exposure to their research.
The DTA programme is building links within the academic community, strengthening the collective research power of its institutions, and generating greater exposure of the innovative work throughout the Alliance network to the wider public and industries. This approach to collaboration ensures our research is at the forefront of a 21st century knowledge economy, and continues to have real-world impact. Find out more about the programme on the DTA website.