Innovating Future Business is an enterprise competition encouraging innovative, forward-thinking business ideas, open to students from Alliance universities. 
With over 1,000 graduate start-ups coming from Alliance graduates each year, supporting student enterprise is a core part of what Alliance universities do. Equipping students with an ethos of entrepreneurship is essential for facing challenges within a global labour market.
We have partnered with the University of Salford to give budding entrepreneurs the opportunity to pitch their business ideas to a panel of investors for a chance to win cash prizes from a prize pool of £5,000. Entrants must answer questions from the investors, university staff and other industry experts to secure their investment.
The investors will be looking for a proposal for a business or start-up product or service that demonstrates a viable business with a low cost of entry, evidence of sound market research, and crucially, an innovative idea with 'wow' factor. You can read all about the entrants' business proposals here.
Innovating Future Business 2017 investors include: ANS Group; Cariocca Enterprises; Marketing Signals; Wakelet; and Web Applications UK. Read below to find out more about them: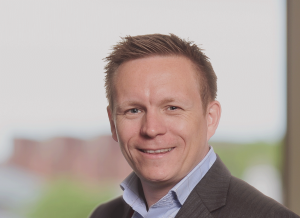 Scott Fletcher MBE, ANS founder
Scott Fletcher is one of the UK's leading entrepreneurs and was recently awarded an MBE for services to business and the community in the North West of England. When he was just 22 years old, he founded what is now his largest business, ANS, which has grown to become a leading Cloud Services Provider in the UK, with nearly 300 employees and a £60m turnover. Scott is a widely-known figure in the Manchester community thanks to his active charitable involvement, passion for apprenticeships and participation on the Greater Manchester LEP. His outspoken views on politics, IT and business have made him a respected voice in the media as somebody who isn't afraid to challenge the status quo.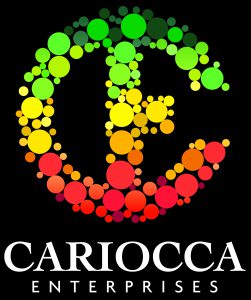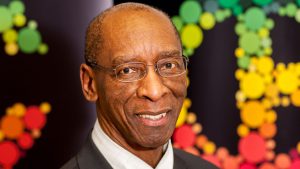 Cleveland McCurdy, Chairperson,  Cariocca Enterprises
Cleve was born and educated in Guyana, South America. He came to the UK in 1969 to work in the electronic industry and by 1976 he had been headhunted by Siemens Ltd, to take on overall responsibility at the Data & Communications Service Group. By 1980, Cleve had become Head of Power Engineering Service at Congleton in Cheshire. Later, Cleve chose to concentrate on his own business – and set up the financial services company Openwork. Before accepting the role as Chair of Cariocca Enterprises, Cleve was Chair of Cariocca's sister company, the Positive Action Cariocca Training (PACT). Cleve was also Chair of City College Manchester for eight years taking them from LEA control to independence.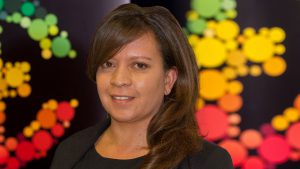 Nadia Fortune-Nesbit, Business & Operations Manager, Cariocca Enterprises
Nadia oversees the day-to-day running of Cariocca, ensuring that it can fulfill its role in helping the city's entrepreneurs flourish and achieve success in their businesses. She says that the favourite part of her job is knowing that Cariocca has helped a new business take its first step, perhaps helping its owners overcome some of the hurdles in setting up their new venture. Having been self-employed previously, Nadia knows first-hand just how difficult it can be to continue to be motivated and achieve goals. But she also knows the great feeling of having achieved those goals, whether it be winning your first client or making your first sale. When she's not at work, Nadia enjoys photography and travel.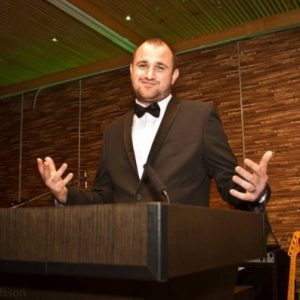 Gareth Hoyle, Managing Director, Marketing Signals
Gareth graduated in 2006 from MMU Business School after finishing top of his year in e-Business. Straight from university, Gareth started his own digital marketing agency from which Marketing Signals has grown.A businessperson with a technical mind, he conveys comprehensive digital marketing knowledge in a straightforward and easily understandable way. A respected and in-demand speaker, Gareth regularly speaks at industry events around the world to share his knowledge.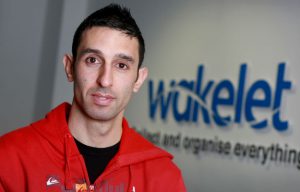 Jamil Khalil, Founder & CEO, Wakelet
Former Airbus tech lead Jamil Khalil is the brainchild behind Manchester-based content sharing web platform, Wakelet, which enables users to organise any content on the internet. Jamil has received investment from a number of high-profile investors, including Chillingo founders Chris Byatte and Joe Wee, a platform which specialised in publishing games by independent developers on mobile platforms, including Angry Birds.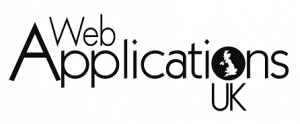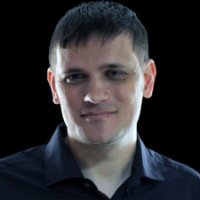 Craig Dean, Chief Executive, Web Applications UK
Craig Dean is Chief Executive of the Web Applications Group and a gifted entrepreneur. He is committed to expanding the growth of the tech sector in the North and set up WA: UK Tech Angels, an angel investor with a difference. He is also a dedicated mentor to many talented young software engineers. Craig is also President of the Oldham Chamber of Commerce, Director of Oasis Community Learning, and a Microsoft Certified Professional Developer and Technical Trainer.
Register online to watch students pitch their business ideas to the panel investors on Wednesday 10 May 2017 at the University of Salford's MediaCityUK campus. Tweet @UniAlliance #UAfuturebiz