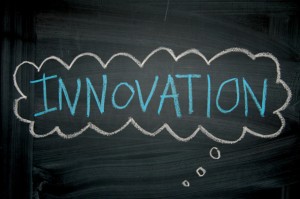 Tom Frostick reports back from the Innovation Growth Lab (IGL) Global Conference, hosted by Nesta in collaboration with the Ewing Marion Kauffman Foundation, World Bank Group, Cotec Foundation, "La Caixa" Banking Foundation and Inter-American Development Bank, at the CosmoCaixa, Barcelona during 13-14 June 2017
 Like fine tapas, IGL 2017 offered something for everyone. The agenda was smartly constructed, showcasing the latest developments in innovation and experimental research, and evolving from a traditional plenary-parallel session format on day one to interactive workshops on day two.
Barcelona's CosmoCaixa, a science museum on the edge of the city, was a popular choice of venue, with attendees travelling from more than 30 countries to be there.
The programme was extensive (it can be found in full online here) but I think some clear themes emerged from the discussions which I set out below.
Basic income is in vogue
Those who followed the 2015 general election will remember the Green Party's pledge to bring universal basic income to the UK. The Greens were criticised for the policy but it is conceivable – based on what we heard in Barcelona – that they were some way ahead of the curve.
The Finnish government is about to launch a basic income pilot involving 2,000 participants who will each receive €560 per month. Canada, Korea, Japan, the US and other countries in Europe have all expressed interest in the experiment and the findings should become clear in two to three years' time. Barcelona is running a basic income pilot too. Starting this September, the scheme will provide a monthly cash transfer for 1,000 families living in the city's least prosperous districts. A similar experiment is expected to take place in Utrecht in the Netherlands, affording individuals an extra €150 if they agree to participate in community activities.
Basic income pilots have happened before with no lasting legacy. But as populations continue to age and expand, and jobs get lost to automation, it may be wise not to dismiss the concept until we have more evidence for its effectiveness.
Small experiments can yield big results
In addition to discussions on basic income – which have yet to yield results – IGL 2017 attendees were presented with experiment-derived outcomes that are already emerging.
A randomised control trial by Rodrigo Wagner, assistant professor of economics at the Universidad de Chile, for example, has found that providing written feedback on a start-up's business plan can lead to higher income and growth (in short, firms who accepted the offer of advice during the early phases of the accelerator programme Startup Chile have reported a stronger performance since than those who didn't).
Stephanie Walker from the UK Department for Business, Energy and Industrial Strategy spoke about the impact of different email formulations on recipients' behaviour and the implications for public policy. Emails with priming content in the subject line – for example, 'Realise your hopes and aspirations' – are apparently more likely to be opened by the user. Likewise, carefully focussed messages in the main text – e.g. 'you've been chosen' – seem to yield a higher response rate, whereas offering something for 'free' – like 'free advice' – is thought to deter people from clicking through. BEIS has conducted a number of these experiments and it seems to me to be a simple, inexpensive and uncontroversial way of improving the government's engagement with the public.
Successful cities need strong leaders with ideas
If you want an example of strong city leadership, West Sacramento in California is an interesting case study. Mayor Christopher Cabaldon, who took office in 1998, has helped to transform the city's prospects through a series of innovative policy interventions.
Two initiatives he spoke about at IGL were land use reform enabling craft breweries and urban farms to open in zones previously assigned to industry and a programme of 'digital skills badging'. The latter is intended grow social capital – for example, a badge might be awarded to the best person in the community to talk a young person out of joining a gang – and comes with the promise of scholarships for college and university. The newly elected metro mayors in England might look to West Sacramento for ideas.
Where do universities fit in?
 Conspicuous by its absence, perhaps, was discussion on the role of universities in supporting innovation. That is to say, IGL 2017 had plenty on the research of academics but little on the place of universities in city and regional ecosystems – exchanging knowledge, providing incubation or accelerator facilities, and working with local government to develop or evaluate policy. This is not a criticism but rather a reflection that universities must continue communicating this role at every turn.
Overall, the conference was a great opportunity to mingle with an international audience of academics, public officials, businesses, NGOs and others at the forefront of innovation. If you are thinking of attending IGL 2018 – scheduled to take place in Boston next June – I would highly recommend it.