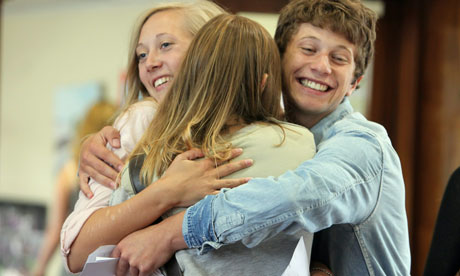 Commenting on 2017 A-level results day, University Alliance Chair Professor John Latham said:
"Congratulations to everyone receiving their exam results today, which reflect the hard work and dedication of young people and their teachers. We wish them every success as they take their next steps.
"For many, today's news will mean the opportunity to progress to higher education and students today face more choice than ever before. Alliance universities are proud to offer world-class technical and professional education – our close links to industry mean we can design innovative courses closely aligned to the future needs of the economy: over 40 per cent of degrees at Alliance institutions are accredited by professional bodies.
"Alliance universities have also been at the forefront of the development of Degree Apprenticeship programmes, combining study with extensive on-the-job training and giving students the opportunity to earn while they learn, as well as flexible provision and new routes to help widen participation in higher education to those who need to fit study around other commitments."