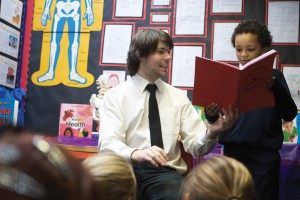 Differential in-course progression, attainment and outcomes for different student groups are apparent across much of UK higher education. At Nottingham Trent University (NTU), the first systematic attempts to address this focused on interrogating centrally-held data to identify the scale of the issue and then sharing relevant reports with academic Schools and quality committees. The limitations of this approach of 'narrowing the gap' were quickly apparent. Staff contested data at first and when it was clear that disparities were not artefactual, they wanted more research before they felt they could take any action. Course teams felt little connection with aggregated results. Schools did not want institutionally-imposed policies, but found it difficult to create local solutions.
What was achieved, however, was a much wider understanding that we have an above average proportion of undergraduates from disadvantaged backgrounds and these students predominantly come from beyond Nottingham. A quarter of our UK undergraduates are from homes with mean annual income of £15k or less and a similar percentage come from homes with above average incomes. We also recruit a larger than sector average proportion of students from Black and Minority Ethnic (BME) groups. The black student intake in particular is well ahead of the percentage in the regional and UK population.
Harnessing the power of data analytics has been a game-changer for our staff and students
The following year a different approach was taken. Data were made available at a more granular level and more support was given to Schools in the interpretation of their figures, particularly where group sizes were small. Using these new reports, Deans were asked to lead discussions with their Schools and highlight the priority concern(s) for their subject areas. Schools were then challenged to develop action research projects which tested different interventions to address these priorities. Led by the Centre for Academic Development & Quality (CADQ), this approach framed the problem as one of collaborative enquiry and therefore familiar territory for staff: it gave them a way to take action. It yielded much richer discussion, not least about the constraints of researching with students, the scalability of some of the interventions and the role of staff beyond the teaching academics.
Having raised awareness and knowledge of Schools about the 'gaps' and tested some interventions, it was time to get the whole university on board. NTU's top institutional priority is to ensure that we create opportunities for all of our students to succeed in developing the knowledge, skills, character and resilience to play the positive role in society that they choose for themselves.
A new programme was therefore launched under the heading 'Success for All' with Vice-Chancellor Professor Edward Peck as Chair of a Steering Group with School and professional services membership. This signaled to staff the seriousness with which NTU now regarded this issue and the recognition that student success is everyone's responsibility. Positioning Success for All as an institutional strategic priority promotes the progression and attainment of all our students whatever their background, characteristics or prior educational history.
Success for All combines local initiatives and systemic university-wide interventions. It also emphasises the importance of individual agency. In Schools the Action Research projects were reviewed and the successful ones scaled up, new ideas came forward and there was strategic investment in the tutoring function. Deputy Deans shared practice across Schools, leading to further adoption of effective practice. At an institutional level the Trent Institute for Learning & Teaching (TILT) set up a BTEC Champions group to recognise the particular needs of students entering university with general vocational qualifications. TILT also launched a popular series of events open to the sector focusing on the Success for All agenda.
In common with other Alliance institutions there has been much investment in the NTU student experience but harnessing the power of data analytics has been a game-changer for our staff and students in understanding whether students take advantage of all that is available. Working in a creative partnership with a key supplier, NTU now has a student dashboard driven by data streams, including use of library, Virtual Learning Environments and e-submissions, which enables an individual to compare their activity level with the course average. Students have worked with us on an attendance app which can also feed in to the algorithm but the focus is not on presenteeism but on 'engagement', particularly with academic resources. Focusing on the positive, rather than talking about 'at risk' students means tutors and students can discuss these same data in a supportive atmosphere.
Employability outcomes are key to really delivering on a life-changing education and NTU's Employability service is one of many which have developed their expertise in encouraging students to 'engage'. Research at NTU demonstrates unequivocally the value of a sandwich year in overcoming any disadvantage of prior background. This is borne out from qualitative interviews with NTU graduates in which they reflect on the capital derived from placements and the associated positive impact on academic work, sense of belonging and, ultimately, graduate prospects. Through Success for All, students in key groups are targeted with opportunities and supported in taking them up.
The Nottingham Trent Students' Union (NTSU) has been involved in the Success for All programme from the start. The next stage sees the launch of a Collaborative Engagement & Retention Team, jointly run with NTSU using student mentors to get alongside all students but particularly those with low engagement. Signposting to academic and wellbeing support services will be a vital part of the mentor's role. To this end, NTU has improved the integration of student support services with academic Schools and enhanced student mental wellbeing service provision, drawing on sector best practice (e.g. Student Minds) to support students with mental health difficulties. Academic Skills provision is now centred in the Libraries with a new 'Skills for Success' website and increased availability of maths and English support. There is early indication of success in reducing gaps in gender and BME attainment and analysis is underway to identify which initiatives have had most impact.
Significantly, it was decided to situate the new engagement team in the university's Schools, Colleges & Community Outreach department as this team has a deep knowledge of the context from which many of our target students come. The team is accustomed to longitudinal programmes as it currently engages with thousands of pupils from age 8-18, often employing active learning pedagogies championed by TILT. Their skills will be invaluable in supporting the students through their university years.
Finally, it is essential to look at the 'what' of the educational offer rather than just the 'how'. Across the university, a wholesale 'Curriculum Refresh' is being undertaken to ensure courses develop the required skills and knowledge for student success. As part of this a team of 'Educational Developers' has been deployed by CADQ, one in each of the eight Schools, with the role of challenging course teams to look anew at their content, sources, prior assumptions and inherent bias. This is challenging stuff but it is proving very impactful – and when embedded across all our provision should increase our chances of achieving 'Success for All'.
This essay has been extracted from our publication, Technical and Professional Excellence: Perspectives on learning and teaching.