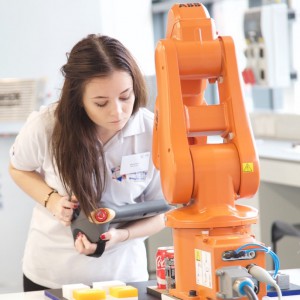 Commenting on the Industrial Strategy white paper, University Alliance Chief Executive Maddalaine Ansell said:
"Alliance universities are key delivery partners for industrial strategy – spurring innovation, developing people with the high-level skills the economy needs and as key anchor institutions supporting place-based growth.
"It is particularly welcome that today's white paper signals a more strategic role for the Office for Students in identifying the future skills needs of the UK economy. Alongside this, the promise of extra core funding for university research and innovation will enable institutions to undertake more work alongside businesses of all sizes to raise productivity in every part of the economy. The references to international mobility provide important reassurance at a time when concerns about universities' ability to attract staff and students from overseas post-Brexit are growing.
"To deliver a prestigious system of technical education the government must build on universities' strengths in providing world-class professional and technical qualifications at degree and postgraduate level. This will ensure we develop the right mix of skills the country needs to meet the ambitions the government has set out today." 
Notes to editors:
University Alliance welcomes the plans to increase Higher Education and Innovation Funding (HEIF) and Quality-related Funding (QR) – the block grant allocated to institutions on basis of results in the Research Excellence Framework. HEIF has been particularly successful in supporting university-business interactions with a return of £9.70 for every pound invested by government.
Last year University Alliance published Universities: Delivery Partners for Industrial Strategy