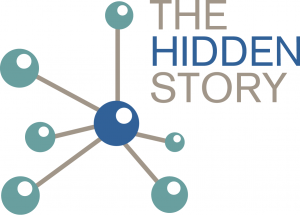 The Hidden Story: universities and knowledge exchange in the creative industries
A major research project into the contribution of university knowledge exchange to the creative economy is published this week.
The AHRC-funded research The Hidden Story: Understanding knowledge exchange partnerships with the creative economy was led by Kingston University with collaborators from Alliance universities. It mapped the ways in which higher education institutions support the creative sector and help to build cultural infrastructure, developing a new taxonomy for these activities, which are supported by nearly £50million of public funding each year.
The research places these knowledge exchange activities in twelve distinct categories which include commercialisation, festivals, place-making and curatorial investigations.
Examining the drivers for successful partnerships between higher education and the arts, the findings emphasise cross-disciplinary approaches and the importance of building resilient regional networks, adapted to the creative economy ecosystem which is characterised by a high proportion of microbusinesses and SMEs.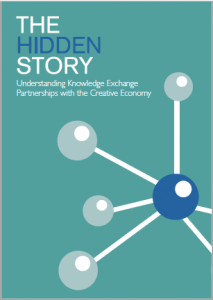 Making recommendations for policymakers on how universities and the arts can work together to create more value for creative industries the report calls for greater diversity in funding opportunities and awards to reach the smallest firms, and the development of new curricula to support creative leadership. It also introduces a new evaluative tool to measure the impact of individual projects in local growth and wellbeing.
Policy briefing documents, including for regional contexts, are being published alongside the research report to support the dissemination of the project's findings. The research was recently presented at a Creative Industries Federation event.
Commenting, University Alliance Chief Executive Maddalaine Ansell said:
"Knowledge exchange in the creative economy is usually associated with large funded projects but this research sheds light on the 'hidden story' of a much wider range of interactions which have previously been less well understood.
"This evidence will support institutions and policymakers by highlighting the factors which promote a dynamic ecosystem in which the creative industries can thrive. We hope that this research will underpin productive engagement between universities and the arts and will help funders to build a stronger evidence base for supporting a wide-range of research at different scales."
Professor Anne Boddington, Pro Vice Chancellor, Kingston University and Dean of Kingston School of Art said:
"Our new report opens up many 'hidden stories' that highlight the importance and vitality of effective knowledge exchange for intelligent university partnerships and the creative economy.
"It signals fresh methods and opportunities for further research and curricula developments which can inform policy and strategic funding decisions. These will ensure creative communities of all sizes are appropriately supported and universities can continue to accelerate growth within the wider creative economy." 
Notes to editors:
The Hidden Story project was announced in October 2016.
The project's principal investigator was Professor Alex Williams, Associate Dean Enterprise in the Faculty of Art, Design and Architecture at Kingston University, with co-investigators Professor Jon Dovey, Professor of Screen Media, Dept of Creative Industries, UWE Bristol; Professor Bruce Cronin, Professor of Economic Sociology and Director of Research, Business School, University of Greenwich; Dr Peter Garside, Director of the Centre for Economic Research and Intelligence, Kingston University. They were supported by research assistants Dr Matthew Flintham. Kingston University; Dr Matthew Smith, University of Greenwich; David Barrett, Research Assistant, Sheffield Hallam University and Richard Brooks, Project, Impact & Evaluation Manager, Coventry University.
Visit The Hidden Story at https://www.hiddenstory.org.uk or visit our publications page for more information.