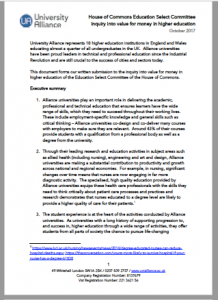 The House of Commons Education Select Committee has published the written evidence for its inquiry into value for money in higher education, including University Alliance's written submission.
You can read our submission here or click on the image to download the document.
More details about the inquiry can be found here.