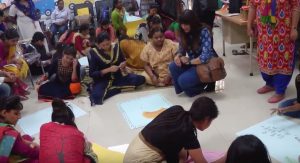 One of the prevailing values that guides my work and that of the Helena Kennedy Centre for International Justice is fighting injustice on behalf of those who need it most – and with Justice for Her, we are now seeing that borne out through direct action.
 We are leading a groundbreaking project, a collaborative effort with the Indian police force across four states, to change the lives of female victims of violence in India.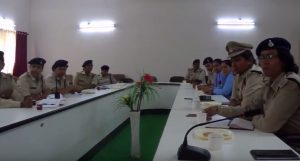 Our aim from the very start was to improve access to justice, rights and protection for victims of violent crimes such as rape and assault, in the states of Delhi, Haryana, Madhya Pradesh and Punjab, through a specialist training programme for police officers.
Over the last two years we have been visiting India and delivering training to senior police around gender violence, victimisation and marginalisation. Our initial aim was to open a dialogue and convince the right people that change needed to happen.
Such has been the success of the project, we developed a new training module about women's rights and how to deal with victims of violence, which will now be included in the curriculum for all new police recruits in the four states.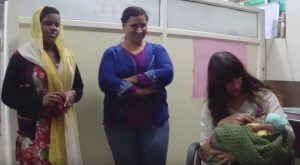 Potentially tens of thousands of police officers are now being trained in gender rights and victimisation every year – and the resulting impact on support for women and girls who come to the police having been the victim of violent crimes represents not just a significant change, but a cultural shift.
The project has also included senior members of the Indian police coming to the UK to learn from us and other police forces to take ideas back to India.
Now, on the back of the project, the Madhya Pradesh state police force has committed to opening 51 one-stop victim support centres for women having seen a similar model when in the UK as part of the study tour.
At the centres, victims will be able to access crucial services such as medical attention, police liaison, legal advice, DNA testing and counselling, in a safe and comfortable environment and all under one roof. These centres will meet the needs of thousands of vulnerable women and girls across state every year and has the potential to save lives.
Justice for Her is creating empowered police officers who have the ability to perform their duties more effectively, without prejudice and discrimination and with a greater understanding of how working in partnership can improve justice for victims.
The project will prevent fewer victims from pulling out of the criminal justice system and this will contribute to addressing the limited impact of the government's recent legislation to deal with violence against women and girls.
Freedom needs fighters. And Justice for Her is fighting.
Click here for more information about the Justice for Her project. You can also follow the discussion on Twitter by checking out the #JusticeforHer hashtag.