It is one month to go before our celebration of emerging business talent takes place at the University of Salford at its MediaCityUK campus on Thursday 14 June.
Thirteen universities are taking part in this year's Enterprise Stars – and their student entrepreneurs will be pitching for investment from a panel of investors.
Meet the investors below. Check back tomorrow to find out who are the university entrants for Enterprise Stars 2018.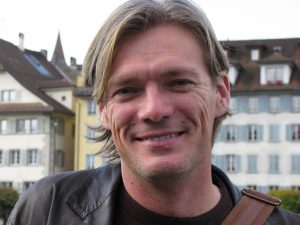 Tim Foster, Oxford Brookes University
An Olympic Gold and Bronze medallist Tim was in the famous crew alongside Steve Redgrave, Matthew Pinsent and James Cracknell for the defining moment of the Sydney Olympics when they won their Gold medal  (and Steve Redgrave's fifth!). International fame followed and Tim spent much time on the business and celebrity speaker circuit for the next two years. After retiring as a competitor he went on and made the transition from athlete to elite coach and lived for several years in Switzerland as head of their national squad.
Tim returned a year ago to the UK where and completed an Executive MBA at Saïd Business School in Oxford and specialised for his dissertation on social enterprise. He has been involved in the OBSEA programme and was a visiting speaker at their recent residential programme. He is now applying his experience as a three-time Olympic athlete and two-time Olympic coach to the business world. Using the lessons he learned on the way to achieving his goals, he now works as a professional business coach mentor to both major companies and students at Oxford Brookes University.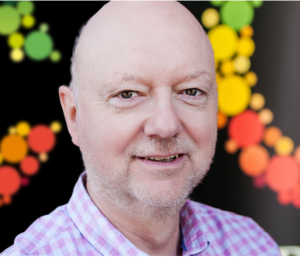 Peter Down, Cariocca Enterprises
Peter has over 30 years' experience of helping businesses to develop and grow.
He started his career as an engineering graduate before moving into business development and marketing. Holding directorship positions with a number of multinational companies Peter has been responsible for building and managing international and UK based sales and marketing functions across both the manufacturing and professional services sectors. Peter is also an experienced mentor working with business managers and entrepreneurs across the North West of England.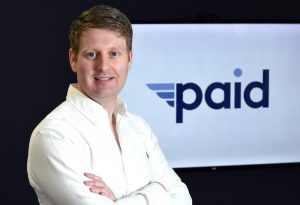 Tom Howsam, Paid
Tom graduated from Teesside University in 2004 with a degree in Information Technology, which developed into being part of the Graduates for Business scheme. Here, Tom was supported with mentoring and office space to allow him to grow his first company, Thap – a software agency. Thap was acquired by Clicksco in 2013 where he became Group CTO, running a team of 70 developers across to the world in the marketing technology sector.  Tom then went on to set up financial technology start-up Paid, which concentrates on simplifying contracting and payments for small businesses.
Tom's areas of experience include building high performing technology teams and translation of business need to technology requirements. He is a lover of start-up life and promotes rapid progress by removing barriers.