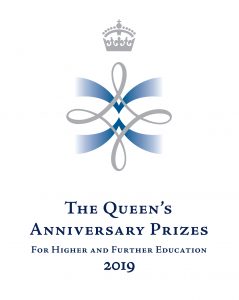 At a ceremony at St James' Palace last night, three Alliance member universities were recognised for their contributions to higher and further education. The University of Greenwich, Coventry University and Birmingham City University were commended for their work tackling famine and disease, collaboration with engineering and manufacturing, and historic innovation and contribution to heritage.
Alliance Members were among the 13 institutions presented with the Queen's Anniversary Prize, which celebrates the excellence, innovation and public benefit of work carried out by UK universities. The Prizes, in their thirteenth year, are the highest national Honour awarded to UK further and higher education and are granted by the Queen every two years.
Vanessa Wilson, CEO of University Alliance said: "We are immensely proud that three Alliance universities have been awarded with this highest honor. From life-changing research tackling real-world problems to partnerships with industry and contributions to art and design, the work being recognised embodies the values and priorities of our mission."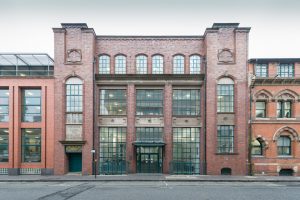 Birmingham City University
Birmingham City University was presented with the award in recognition of its School of Jewellery, which was founded in 1890 and provides courses such as silversmithing, horology and gemmology at its home in Birmingham's historic Jewellery Quarter.
Professor Philip Plowden, Vice-Chancellor at Birmingham City University, said: "I am delighted to be able to announce that Birmingham City University has been awarded the Queen's Anniversary Prize.
"The Prize was awarded to the University in recognition of the outstanding work of the School of Jewellery in providing education for the jewellers of the future and providing its expertise in the restoration of national heritage finds such as the Staffordshire Hoard. This is a great recognition of our university and of a key part of our heritage, which dates back over 125 years."
The University of Greenwich
The University of Greenwich was recognised for the ground-breaking work of their Natural Resources Institute (NRI) to find smart solutions for pest control that have an impact on human, animal and plant health, especially in the developing world.
Professor David Maguire, Vice Chancellor of the University of Greenwich, said: "This is a fantastic achievement and the whole university community is proud of this honour. It reflects once more that the Natural Resources Institute is a world-leader and is undertaking work which is addressing real problems and saving lives."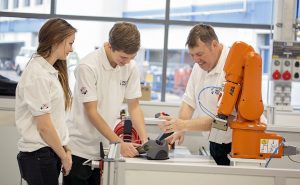 Coventry University
Coventry University won for their Institute of Advanced Manufacturing and Engineering (AME), which is a unique partnership between the university and Unipart Manufacturing Group, located at the manufacturer's site in Coventry. Known as the 'faculty on the factory floor', it allows students to engage directly with the engineering and manufacturing industry and addresses the  growing skills shortage in this sector.
Professor John Latham CBE, Vice-Chancellor at Coventry University, said: "It is an honour to have received a Queen's Anniversary Prize for the AME.
"The prize is testimony to our strong focus on employability and underpins our long-term commitment to producing industry-ready graduates who have the necessary skills, knowledge and expertise to meet the demands of the economy."