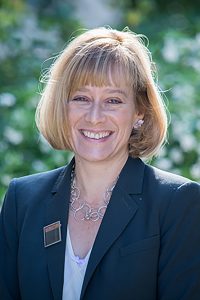 This week, Professor Jane Harrington took up her post as the new Vice-Chancellor of the University of Greenwich.
Professor Harrington joins Greenwich from another Alliance University, UWE Bristol, where she spent five years as Deputy Vice-Chancellor. Her specific interests include widening participation in Higher Education, enhancing teaching excellence and the student experience, and working closely with business.
On her new position, and relationship with the Alliance Professor Harrington said, "I'm delighted to have taken up my new post at the University of Greenwich and I've had a really warm welcome from students and staff across all three of our beautiful campuses in my first week.
"This is a challenging time for universities, but there is also much to be excited about. I strongly believe in the power of higher education to transform people's lives and this power is amplified by working in partnership. University Alliance is a key partner for us and does an excellent job representing its members and partners nationally. I very much look forward to working with you all."
University Alliance Chief Executive Vanessa Wilson said, "We are extremely pleased to welcome Professor Jane Harrington to the Alliance, as Vice-Chancellor of the University of Greenwich. From promoting connections with business, to ensuring teaching excellence, Professor Harrington brings a wealth of experience which will make her a valuable addition to our board. We look forward to working closely with her."