I caught up with DTA3 researcher Arantza Cobela Garcia to discuss her research and how the Doctoral Training Alliance has helped her apply it to real world problems, crossing the boundary between academia and professional research.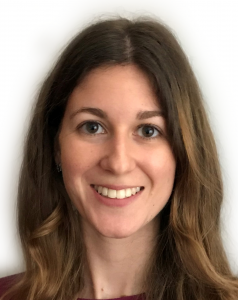 Arantza is a researcher on the extended Doctoral Training Alliance programme (DTA3), run by University Alliance. Her PhD is hosted by the University of Central Lancashire (UCLan) and falls within the Applied Biosciences for Health strand of the programme. She says she was attracted to studying in the UK by the prospect of a new adventure; "up until this point, I studied my whole life in Bilbao. I needed to leave Spain to get a new perspective, to have a new experience."
The UK in particular could offer a wealth of opportunities and benefits for her career. As she put it, "It was my dream to become a scientist, hopefully working in a research centre. In the UK there are lots of opportunities for research scientists and it is a recognised marker around the world."
Arantza's research crosses barriers between Chemistry and Biology, as well as academia and professional research, as her PhD is run jointly by UCLan and the Pirbright Institute, a research facility looking into viruses that affect farm animals. The opportunity to work in this way, gaining so many different skills in different areas, was also a major attraction of this particular project. As she says, "Everything came together."
When we spoke, Arantza had just returned from her first stint of research at the Pirbright Institute. Although not armed with all the results she had hoped for, working for a professional lab with such high quality facilities had undoubtedly been a positive experience. Working closely with professional researchers, she learnt a whole host of new techniques, which will be vital throughout her PhD and beyond. Working at Pirbright, on this placement and in the future, will therefore allow Arantza to amass the skills she needs to bring her one step closer to her ambition of one-day working in a similar research facility.
On a practical level, it will also give her access to facilities that are vital to the completion of her research. The biological elements of Arantza's research require working with viruses, something she has not done before, as this type of research requires specialised sealed laboratories due to its potentially harmful environmental implications, and therefore cannot be conducted within the University.
This is hugely important because Arantza is researching an area that could have profound implications to our ability to detect and prevent disease. Her project is focused on replacing antibodies, currently used to identify the presence of diseases, with synthetic polymers. These would be cheaper and more stable than antibodies, making the detection of Alzheimer's or Cancer more efficient and less costly. In the long term, there is also the possibility that these polymers could be used in vaccinations, helping to prevent disease from occurring at all.
This may be far into the future, but the Pirbright Institute is already doing amazing work round vaccinations, preventing disease and managing outbreaks, and this application of research to real-world problems is something Arantza wants to work on. She says the ability to work with an organisation like Pirbright is one of the main advantages of the DTA programme; "The most beneficial element of the programme is that students are encouraged to do placements. This means you learn new things and meet more people- people who can help you in your future career."
She also values the DTA's commitment to bring researchers together in a cohort that crosses disciplines and universities. She says that having the opportunity to learn new skills and meet other researchers at electives and summer schools is really interesting and provides an extra level of support and she is keen to get even more involved as her PhD unfolds.
DTA3 is an extension of the DTA programme, following a €6.5million award from the Marie Skłodowska-Curie (MSCA) COFUND Doctoral scheme.