University Alliance's (UA) annual conference, under the banner 'Building on our strengths and serving our communities through crisis and beyond', is being held as a virtual event on Zoom this year.
In Conversation with the Shadow Universities Minster
In the keynote session of the day, Professor Jane Harrington, Vice-Chancellor for the University of Greenwich, hosted the Shadow Universities Minister, Emma Hardy, for a discussion on how Alliance universities can support a social, cultural and economic recovery, and what changes may be needed to realise these ambitions.
During the conversation, the panelists agreed that reskilling and retraining people will be essential to meeting the changing needs of work but also bridge gaps that may emerge in the labour market as a result of Covid. Hardy noted that Alliance universities have a vital role to play in this delivery, and particularly through partnerships with FE at a local level, but provision must be flexible and not just built for 18 year olds, with part time provision and access for mature learners essential to any recovery.
Hardy says that for every crisis there is an opportunity, and that the narrative around universities is changing as the public see them leading the way in the current COVID-19 response, and Alliance universities supporting their communities has been key to this change.
The session concluded with Hardy urging Alliance universities to always try and drive the best interest of every student when making decisions, and to look to work in practical ways within and with their communities, such as joining up with schools to provide mentoring support. As she puts it, to see "education supporting education".
                                        Workshops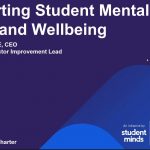 Throughout the day numerous workshops were held to enable attendees to learn from external speakers and each other. Nous group delivered a session for senior leaders on 'Reimagining university strategy for life after covid', which gave attendees time to pause and think strategically as leaders about the paths their institutions will take.
A workshop with Wellcome explored ways to build a better culture within our research communities, and Public First led a session on the political landscape and how the government priorities have changed since covid, and how Universities within the Alliance can effectively influence government policy.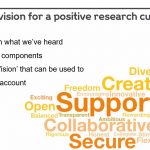 Student Minds delivered a workshop on their recently launched guidance 'Planning for a Sustainable Future: the importance of university mental health in uncertain times', where participants were able to examine the steps we need to take as universities to support our student and staff mental health and wellbeing during this period of uncertainty.
We are very grateful to all the organisations and speakers who contributed to the Summit over the two days.
The Awards
The Summit wrapped up with a closing plenary and with the first ever UA Virtual Awards. You can read about the winners of all 7 awards categories here
The list of winners:
The Unity Award: The UWE Nightingale, UWE
The Braveheart Award: Emily Hughes (posthumously), Kingston University
The Professionals Award: The Doctoral College, Brighton University
The Innovation Award: Desktop Support & Security Team, USW
The Integrity Award: Lorraine Slater   , Brighton University
The Alliance Award: The Future Quest Team, UWE
The Star Award: Ali Bushnell, Coventry University