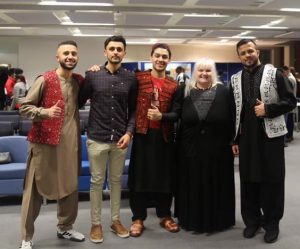 Written by Ali Bushnell, Student Communications Co-ordinator at Coventry University and 2020 winner of the Star Award

Well, what a year that has been!
Working in student communications has never been more important as a majority of our students have been working online over the past 12 months. Keeping them informed and up-to-date with the latest information has been a huge undertaking.
When I was nominated for the Star Award, I was extremely flattered as I was simply just doing my job. My use of Moodle at the time, was used to engage with the students in a way that enabled them to see the hundreds of events and opportunities that we, as a University, were able to offer them.
Students have to be ready for anything and be employable from the time they leave, so I made sure that I posted up as many varied and interesting opportunities so that they could get that vital experience. Coventry is very fortunate to have so much going on at any one time and before the pandemic, we were getting wonderful speakers and guests, hosting careers and volunteering fairs and student-led activities that took a great deal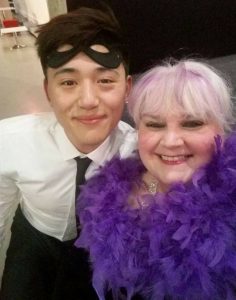 of time and effort to put on.
In fact, one of the last things I attended at the Uni before the lockdown in March 2020, was an International Evening which was a celebration of the creative talent that we had within our student body.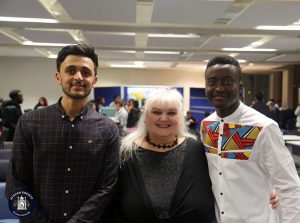 My communications style has always been peer-to-peer as I found our students responded well to that and saw me as a friend and, as one student said, my communications felt: 'less big brother and more big sister!'
I didn't realise just how many students read my posts until I started getting recognised on campus as 'the Moodle lady' and during lockdown it was the Moodle lady that some students reached out to when they needed some advice or just to hear a friendly voice. We have all helped each other throughout the past twelve months and moving online has been challenging but extremely rewarding. We were definitely up to the challenge.
We are still putting on a lot of events and volunteering opportunities but these are now online via MS Teams or Zoom. I have lost count of the number of virtual coffees I have had with students over the past few months!
I am now working very closely with our Marketing and External Affairs team who have gone above and beyond to create a more informative student portal with news, events and opportunities. The need for more in-depth communications was important so that we could keep students fully informed and connected.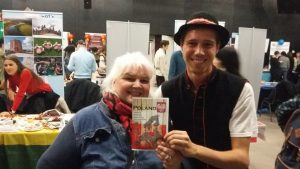 Being in a student communications role for me, is an absolute delight. It is humbling to discover how much they truly appreciate all that you do for them and at the moment, they rely on us even more to support and encourage them.
I know for sure that when things DO get back to near normal, I will look forward to the day when I can meet students for a real coffee instead of a virtual one!