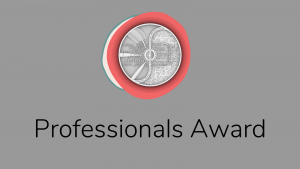 This award relates to our UA principles 'Professional & Positive'.  
 This award is for the Team who have demonstrated true professionalism and positivity in the face of adversity. The last year has placed exceptional demands and pressures on our Alliance teams, but it is the positivity, committed work ethic and pragmatism of those who have been nominated for The Professionals Award, that have helped keep our Alliance institutions going strong during the pandemic.
---
University of Hertfordshire Business Development Skills Sales Team -for supporting businesses and partners across the region during the pandemic.
The University of Hertfordshire's Business Development Skills Sales Team's performance over the 2020/21 academic year is nothing short of outstanding. Despite all odds, the team has acted as an active listener to the region's needs during the COVID-19 pandemic outbreak. The team has vigorously upheld the University's civic commitments in supporting the community of Hertfordshire and beyond – actively seeking to understand their needs whilst identifying key supportive measures and solutions.
The team consistently sought to define a number of initiatives to respond to the needs and gaps highlighted by stakeholders or directly by businesses and partners across the region including the development of a Recovery and Accelerator CPD and consultancy package for SME's impacted by the pandemic whilst continuing to boost the University's Higher and Degree Apprenticeship provision. Through close liaison and partnership with local, regional and even national business community, the team has listened to the different issues, uncertainties and business-critical concerns. The team has supported a range of businesses whilst also providing critical support to workforce development planning, including of our NHS partners – supporting to develop a bridging programme with Health Education England to enhance nursing recruitment pipelines to partner Trusts. During a critical year, and despite all odds, the teams has provided pivotal support to a range of organisations and individuals – at a time where support may have not been typically available. Over the current academic year, the Team has supported over 120 distinctive businesses, recruiting approximately 350 new apprentices (an 85% recruitment increase in comparison to the previous academic year). Rob, Mel, Jane and Joe's commitment and determination to the Skills agenda showcase pure dedication, professionalism and ambition towards supporting the University in transforming lives and powering potential.
Apprenticeship Profile at Herts which the Skills Sales Team has lead in recruiting:
---
WINNERS: Staff at the University of Greenwich Schools of Science and Engineering – for transforming the sports hall on campus into a laboratory to deliver practical learning.
The Covid pandemic has posed a number of challenges for universities, not least of which has been the delivery of practical classes in Science and Engineering subjects. The Team at the University of Greenwich developed an innovative and creative solution: to turn the campus Sports Hall into a temporary laboratory!
Taking inspiration from the individual workstations used in the 'Great British Bakeoff', staff transformed the Sports Hall into a socially distanced science and engineering lab, with individual, distanced (2m+) workstations for all students. This could then safely deliver socially distanced 1st and 2nd year classes where additional precautions (such as fume hoods) were not required. Furthermore, classes were then taught in weekly bubbles to minimise mixing.

Overall this nomination is for all Staff in the Schools of Science and Engineering but particularly the technical staff who had the vision to make this happen and ensure the safe delivery of all practical classes throughout the 2020-21 academic year.
Full details may be found at:
https://www.gre.ac.uk/articles/public-relations/university-of-greenwich-transforms-spaces-to-deliver-blended-learning-safely
https://www.gre.ac.uk/articles/public-relations/transforming-sportshall-into-lab
---
University of Hertfordshire Technical Team, School of Physics, Engineering and Computer Science-for creating a 'lab at home' for students to continue laboratory work whilst studying at home.
As universities returned to remote teaching during the national lockdown, a team at the University of Hertfordshire decided if students couldn't come to the laboratory, they would send the laboratory to them.
The School of Physics, Engineering and Computer Science's technical team created a special mail-out in January, providing free at-home laboratory kits for engineering students. The scheme was then expanded into the next semester, with 20 staff making over 720 kits.
The scheme enhanced students' remote learning experience, providing practical components to continue laboratory work at home – from breadboards and transistors for electronics, to kits to build a Mars rover. It also proved a valuable wellbeing exercise, improving connectivity for students and technicians in a challenging time.
The department created fun video content showing technicians packing the boxes, and each box included a postcard with a message for students and a reminder that staff were available to support them.
---
Coventry University Social Enterprise Team- for supporting business start-ups and enterprises within the community, and addressing social challenges during the pandemic.
In 2019-20 the CUSE team supported students, alumni, staff and the community at various stages of their entrepreneurial journey, fuelling the creation of 34 new start-up businesses, 15 new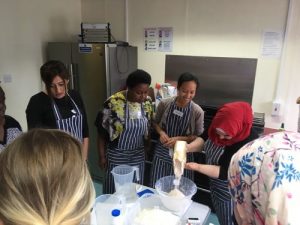 social enterprises, addressing 12 social challenges, engaging with 5,174 people in the community and welcoming 1,542 participants on their programmes. Much of this took place during the global pandemic. One business supported by CUSE is Proof Bakery. Chernise Neo, who set-up the bakery that trains and employs refugee and migrant women, saw her business survive, thrive and support the community. She says: "CUSE has cheered us on and found ways to proactively support us from the start…COVID-19 was a challenge for us as 11 of our 13 community collection points in public buildings closed overnight. We rolled out home delivery boxes in response. We now further help the local community by baking 500 loaves a week for people in food poverty."